Notice
: Trying to get property 'term_id' of non-object in
/home/rottweilerlife/public_html/wp-includes/post.php
on line
6969
Notice
: Trying to get property 'term_id' of non-object in
/home/rottweilerlife/public_html/wp-includes/post.php
on line
6970
Notice
: Trying to get property 'term_id' of non-object in
/home/rottweilerlife/public_html/wp-includes/post.php
on line
6969
Notice
: Trying to get property 'term_id' of non-object in
/home/rottweilerlife/public_html/wp-includes/post.php
on line
6970
Notice
: Trying to get property 'term_id' of non-object in
/home/rottweilerlife/public_html/wp-includes/post.php
on line
6969
Notice
: Trying to get property 'term_id' of non-object in
/home/rottweilerlife/public_html/wp-includes/post.php
on line
6970
Notice
: Trying to get property 'term_id' of non-object in
/home/rottweilerlife/public_html/wp-includes/post.php
on line
6969
Notice
: Trying to get property 'term_id' of non-object in
/home/rottweilerlife/public_html/wp-includes/post.php
on line
6970
Notice
: Trying to get property 'term_id' of non-object in
/home/rottweilerlife/public_html/wp-includes/post.php
on line
6969
Notice
: Trying to get property 'term_id' of non-object in
/home/rottweilerlife/public_html/wp-includes/post.php
on line
6970
Notice
: Trying to get property 'term_id' of non-object in
/home/rottweilerlife/public_html/wp-includes/post.php
on line
6969
Notice
: Trying to get property 'term_id' of non-object in
/home/rottweilerlife/public_html/wp-includes/post.php
on line
6970
Notice
: Trying to get property 'term_id' of non-object in
/home/rottweilerlife/public_html/wp-includes/post.php
on line
6969
Notice
: Trying to get property 'term_id' of non-object in
/home/rottweilerlife/public_html/wp-includes/post.php
on line
6970
Notice
: Trying to get property 'term_id' of non-object in
/home/rottweilerlife/public_html/wp-includes/post.php
on line
6969
Notice
: Trying to get property 'term_id' of non-object in
/home/rottweilerlife/public_html/wp-includes/post.php
on line
6970
Rottweiler History
We know what Rottweilers look like, and if you are on this site, you most likely proudly own a Rottweiler puppy or are looking to learn more about this beautiful breed, but what`s behind this breed and how was this beautiful creature morphed throughout history? Whats behind this black and tan dog that attracts us so much? By looking at a Rottweilers past, we are better able to understand him, the roles he played, we can also see why he acts in certain ways, why his body looks the way it is why rottweiler training is important and what made him the creature we look at today. While the Rottweilers past is a bit blurred and not entirely documented, there is belief things may have gone this way.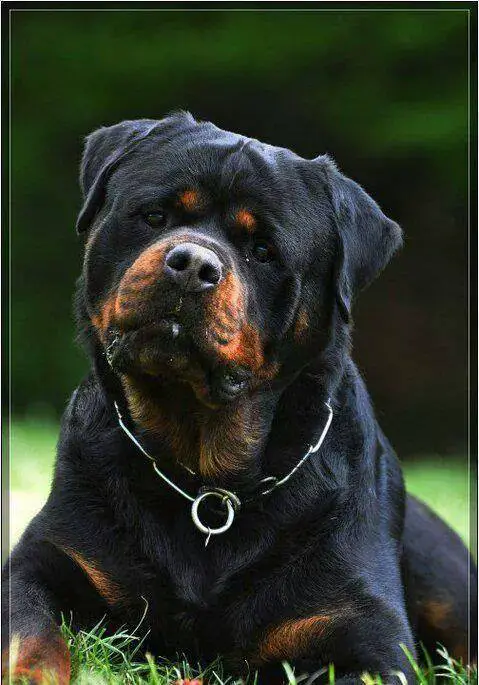 As a Rottweiler owner, there are certain things that you should keep in mind. Not only will it help establish a solid relationship between...
Are you in love with the Rottweiler Collie mix? This hybrid dog has become quite a popular dog in America and other countries. Why...
Do you have a Rottweiler German Shepherd mix? A Rottweiler German Shepherd mix is a great fusion between a purebred German Shepherd and a...
What are the good Rottweiler signs that tell you that your dog is indeed the real deal? The answer is not as easy as...

Notice: Trying to get property 'term_id' of non-object in /home/rottweilerlife/public_html/wp-includes/post.php on line 6969

Notice: Trying to get property 'term_id' of non-object in /home/rottweilerlife/public_html/wp-includes/post.php on line 6970

Notice: Trying to get property 'term_id' of non-object in /home/rottweilerlife/public_html/wp-includes/post.php on line 6969

Notice: Trying to get property 'term_id' of non-object in /home/rottweilerlife/public_html/wp-includes/post.php on line 6970

Notice: Trying to get property 'term_id' of non-object in /home/rottweilerlife/public_html/wp-includes/post.php on line 6969

Notice: Trying to get property 'term_id' of non-object in /home/rottweilerlife/public_html/wp-includes/post.php on line 6970

Notice: Trying to get property 'term_id' of non-object in /home/rottweilerlife/public_html/wp-includes/post.php on line 6969

Notice: Trying to get property 'term_id' of non-object in /home/rottweilerlife/public_html/wp-includes/post.php on line 6970