Here are 9 ways to tire out your Rottweiler! – Rottweiler Tricks
1. Run instead of Walk!
Take your Rottweiler for a run instead of their daily walk, Great for both of you!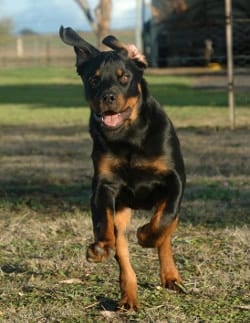 2. Play fetch as you go
Playing fetch is not only for him to exercise, but also it gives him a feeling that you're closer to him and makes him happier and waiting for the next turn!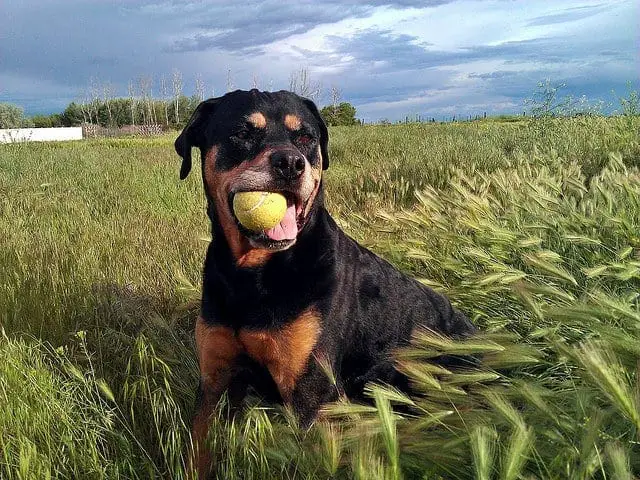 3. Teach him to jump
Get some of that bounce out of his system by engineering safe ways for him to jump. Set up little jumps in the garden or when out in the fields. Just remember to follow safe jumping practices as described here!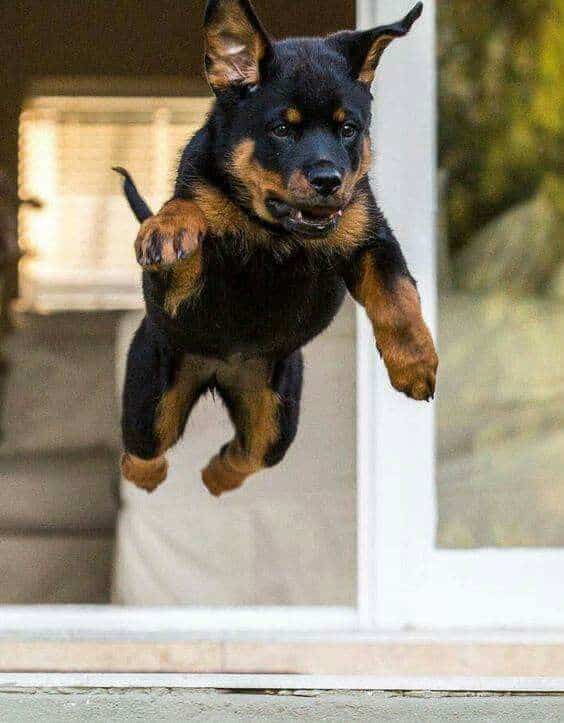 4. Take him for a swim
Most dogs love water, going for a dip is the best exercise for them! Tire him, in a fun way!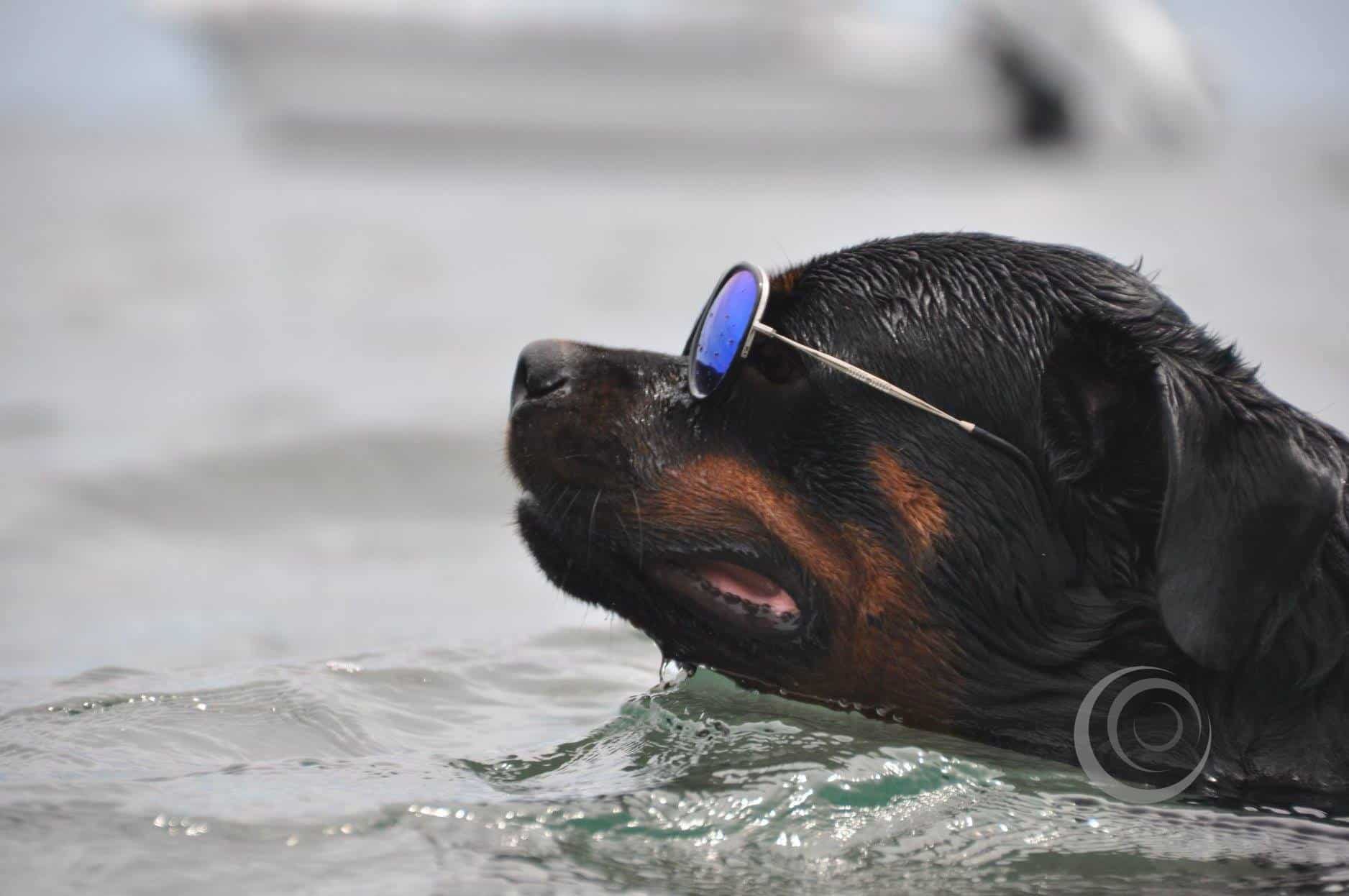 5. Beat agility problems
You don't have to attend classes for agility exercises, you can buy yourself a set in the garden and give it a try! This exercise is great for you and Rottweiler bond!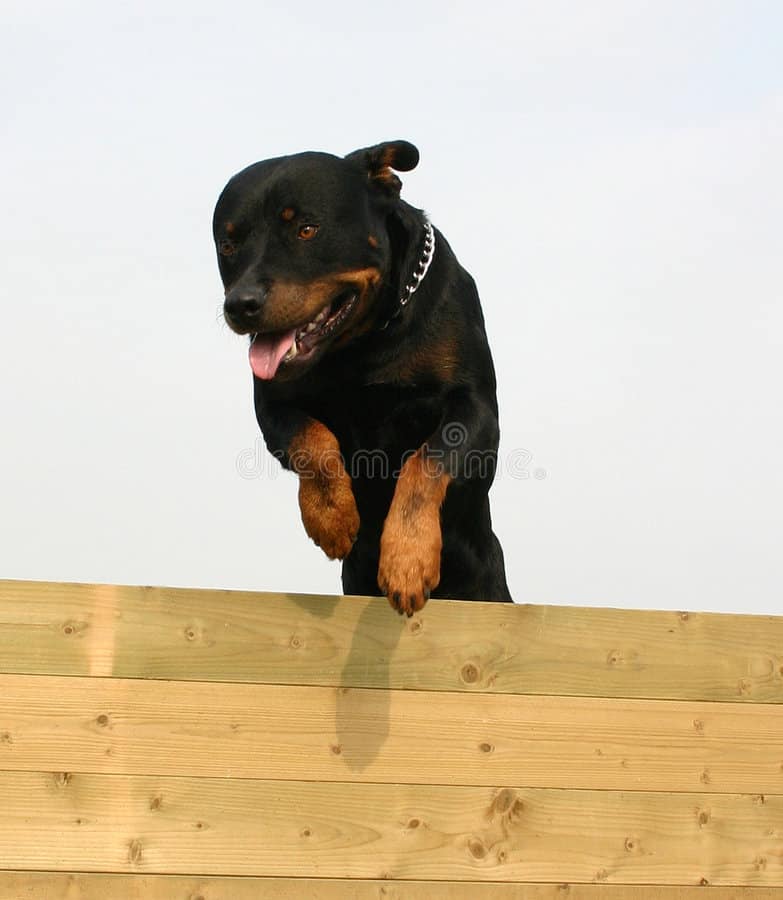 6. Teach Your Rottweiler a new trick
Always try to have more interesting engagements with your Rottweiler's brain, for example, teach him how to stand on his 2 legs, or to spin in circles. It will be so much fun yet tiring exercise for him!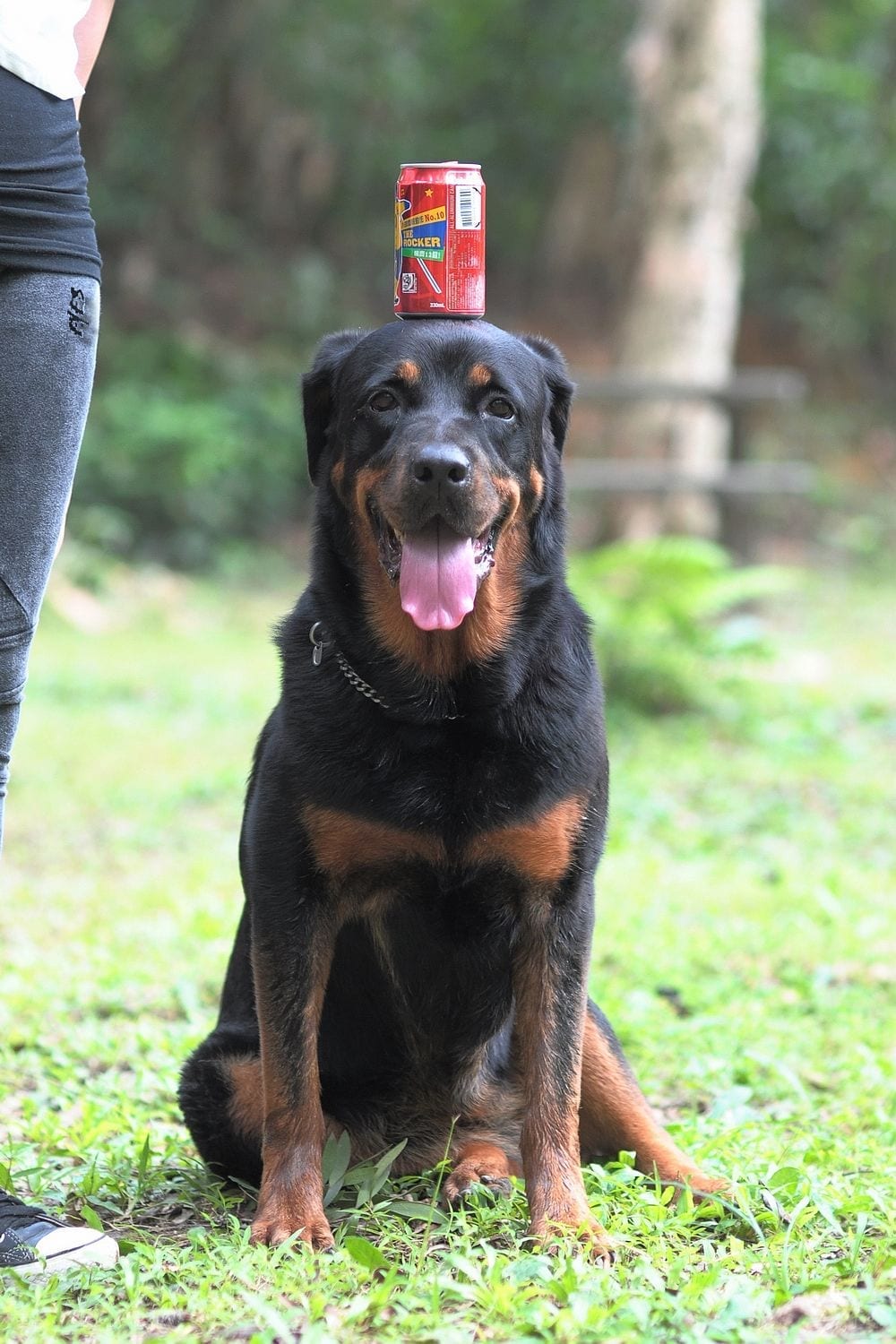 7. Tug of war exercise
Your Rottweiler probably won't need a lot of encouragement when you wiggle your rope on the floor! They love to play tug so much!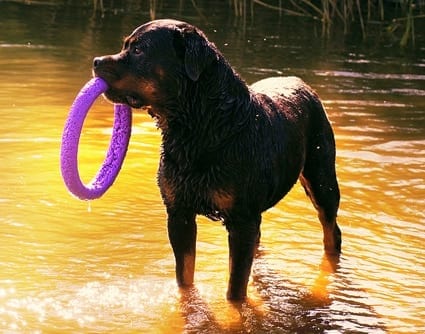 8. Out for a date!
If your Rottweiler is a social one, and most probably he is. Take them out for a date with another friend's dog and walk all of you together in the garden. You can also invite them to come over your house.
Read More: 9 reasons why you're so addicted to your Rottweiler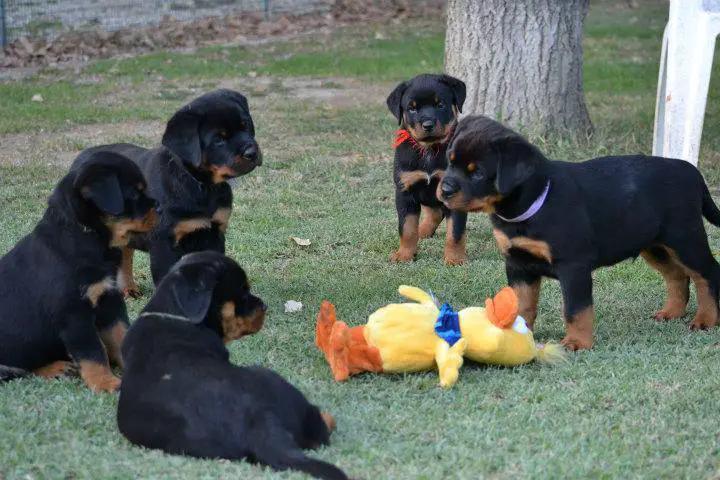 9. Recall Game
An amazing way to practice your recall command and getting some miles under your dog's belt, is to stand in a park with a friend, with the dog calling back and forth between you. Give him a treat every time he arrives. You can bit by bit increase the distance. You will need a dog-friendly friend!