Training a Rottweiler puppy takes a lot of time, patience, and energy. They are excitable creatures, who would see the fun in everything. You might be totally serious about things, but your puppy wouldn't be. But that makes it all the more interesting, doesn't it? Also, it is important that you know how to train a Rottweiler puppy so that they grow up to be amicable creatures and not aggressive beasts. Remember, you need to be a bit stern while training your Rottweiler puppy but you also need to shower them with love. Or else, they will grow up to resent you. And we don't want that, do we?
READ: Rottweilers Are Both Smart And Goofy: Establish Yourself As The Leader If You Want To Keep Them That Way
Here are some tips on how to train a Rottweiler puppy:
Use Simple Commands While Training Your Rottweiler Puppy
Don't go all out with your commands. Your puppy is barely a month old. Start small- ask them to bark, to run or to sit. And never forget the treats. Every time they achieve what you have set before them, give them a treat. Never shout at them and never hit them. They are just babies right now, so you have to be equal parts stern and loving. We know, training a Rottweiler pup can be exhausting, but the results would be worth it.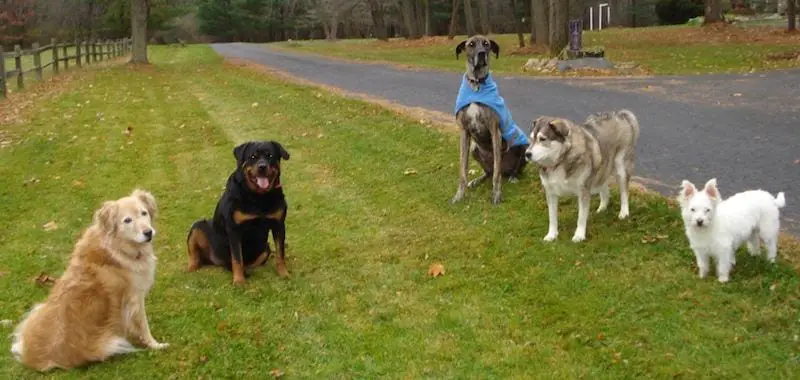 Socialize
Your puppy needs to socialize. Take them on walks but don't let them drag you. Set boundaries early on so that they don't take advantage of you later. Also, let them get introduced to the world around them. As they see the roads, buildings, other dogs and humans, they would not be aggressive and actually, love to hang more around them. You can take your puppy for socialization classes where they would be around other pups and really enjoy themselves.
Consistency Is Key
You need to be consistent. Else, it would all be for naught. There is no assurance that your pup would excel at commands at the first go. But you can't afford to lose your patience because that might lead to unforeseen circumstances. Also, take them through the commands again and again until they get used to it. Don't forget to give them treats though. As long as you encourage them, they would keep doing things to please you. You need to motivate them to follow through your commands.
READ: Teaching Commands To Your Rottweiler: Be Consistent And Regular
Potty Training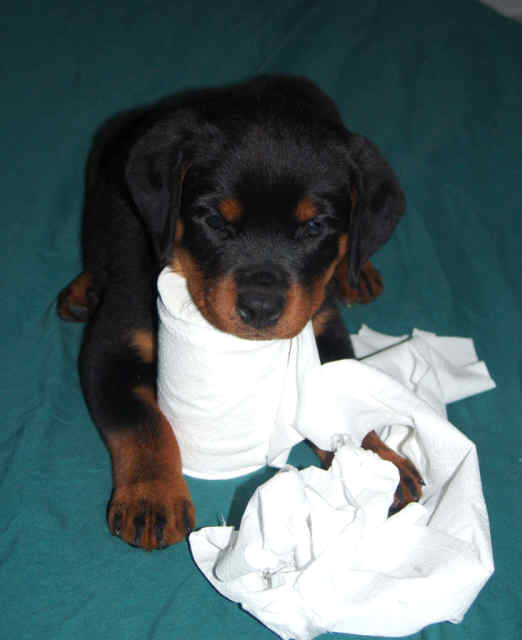 One of the most important parts about how to train a Rottweiler puppy is potty training. You don't want your pup to litter all around your home, do you? Show them the ropes and guide them through the process. Take them out to the backyard and don't give them a treat until they do what they are asked to. We can understand that this might be a problem at times but when you have taken up the responsibility, you have to reach the end, don't you?
Training your Rottweiler puppy is fun if you don't get bored with the monotony. And if you are, you can always change the schedule!