Rottweilers are highly intelligent breeds of the dogs, which is the reason it can be very tricky to own them. This dog breed is so sensitive, yet they can give their owners each and every ounce of love they have.  
Rottweilers love their owners with full heart. Make sure to give a perfect lifestyle in return. It is essential to take care of your doggy to keep him fit.  
Rottweilers are special dog breeds, and they will ask for some extra attention and special care. If you want to buy a Rottie, you better be ready to take care of it.  
Well, here are the things you must do in order to keep your Rottweiler healthy and agile.  
Surround your dog with cool gadgets 
Dogs have been considered as the best friend of humans for centuries. You must take care of your dog like you take care of your children and other family members. How about some  creative gadgets for your dog?  
Your dog, especially Rottweiler, will love spending some time along with some cool gadgets that can make him feel more comfortable. Keep in mind the feasibility of your pet before purchasing something, because those tools can leave a positive impact on the overall mood of your dog.  
A happy mood can easily lead to a healthy lifestyle, doesn't it? So, surround your dog with the essentials that can make your puppy happy.  
Make your Rottweiler do exercise daily
Rottweilers are often more active as compared to some of the other breeds of the dogs like Basset Hound, Italian Greyhound, chow chow which are shy and inactive. Rottweilers are the dogs mostly preferred by the policemen, and those are the dogs that are also used in the military.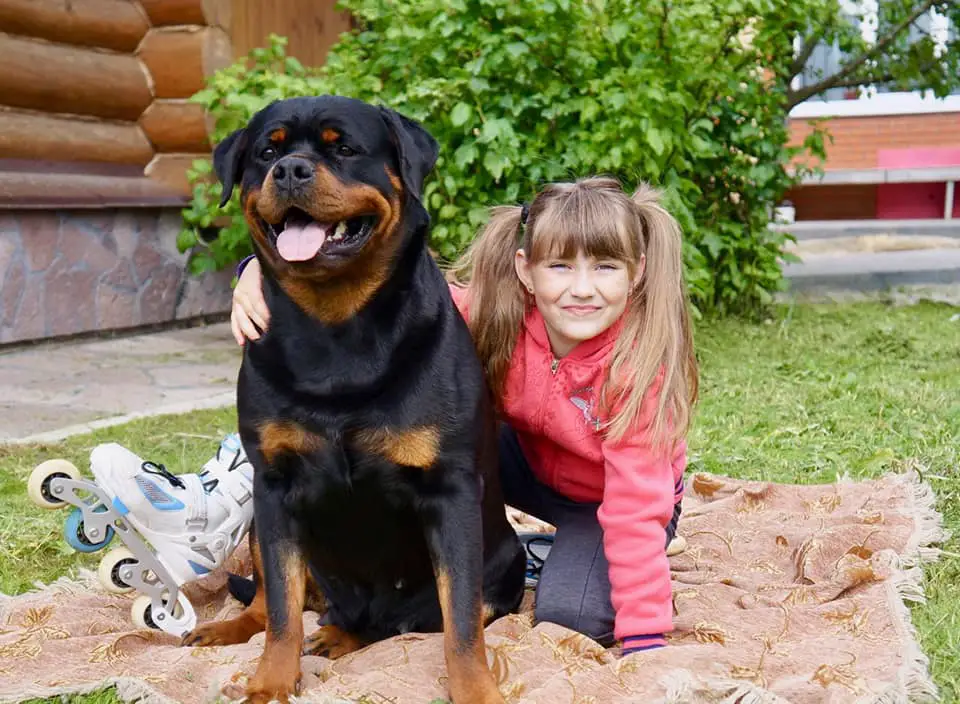 The reason they are military dogs is they are full of stamina and energy. It is mandatory for Rottweiler breed to do exercise on a daily basis; otherwise, there are possibilities of the development of behavioral problems like leash pulling, dashing out the door, and jumping on the people.  
It may be possible that your dog starts gaining some extra weight if not exercising regularly. To keep your dog fit and healthy, putting effort into keeping exercise is compulsory.  
Provide sufficient training 
Rottweilers are usually intelligent and are easily trainable. Although they are easy to train, but this must not make you feel complacent. You must train your dog from an early age so your dog can become obedient.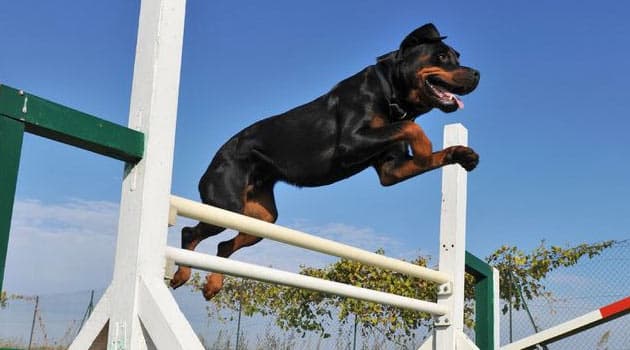 It is necessary that you do this consistently.  
Dogs need to be told that they have to remain well-mannered even without a leash. You can only make a dog do this with proper training. Dogs are one of the most aggressive animals, so training is required.   
Be aware of potential Rottweiler health problems 
There are certain genetic health problems that are related to this dog breed. Health problems or issues may be because of extra feeding. Dysplasia and joint problems are the two issues that are often associated with the Rottweiler.  
Always look for signs of these diseases, and if you find any of them, try to consult the veterinary specialist as soon as possible. Vision problems and heart diseases are also very common in Rottweiler dogs.  
This dog breed can easily be exposed to bloating and allergies, which is why you have to be very conscious of the diet of your dog. If your dog has some hives, you must change the food brand of your dog to make it get rid of the hives.  
When you find issues in your dog, related to rashes or poor nutrition, make necessary changes instantly. 
 
Limit stress and alone time of your dog
Dogs with a stressful life tend to have short lifespans as compared to the dogs who are healthy and fit. Bullying, confinement, boredom, and excessive noise are some of the potential reasons for stress.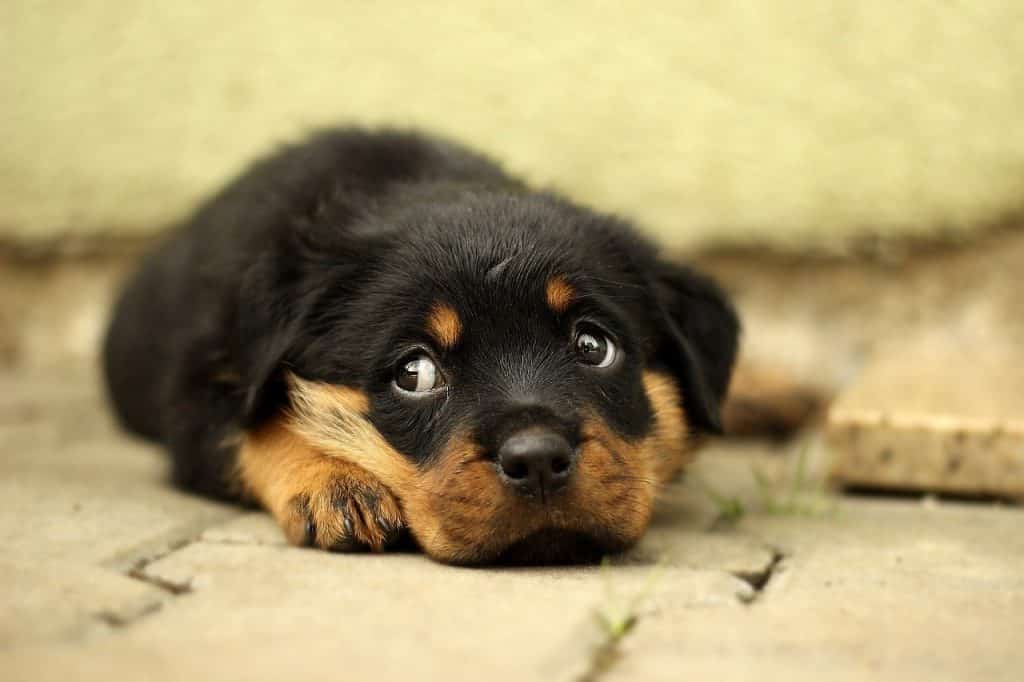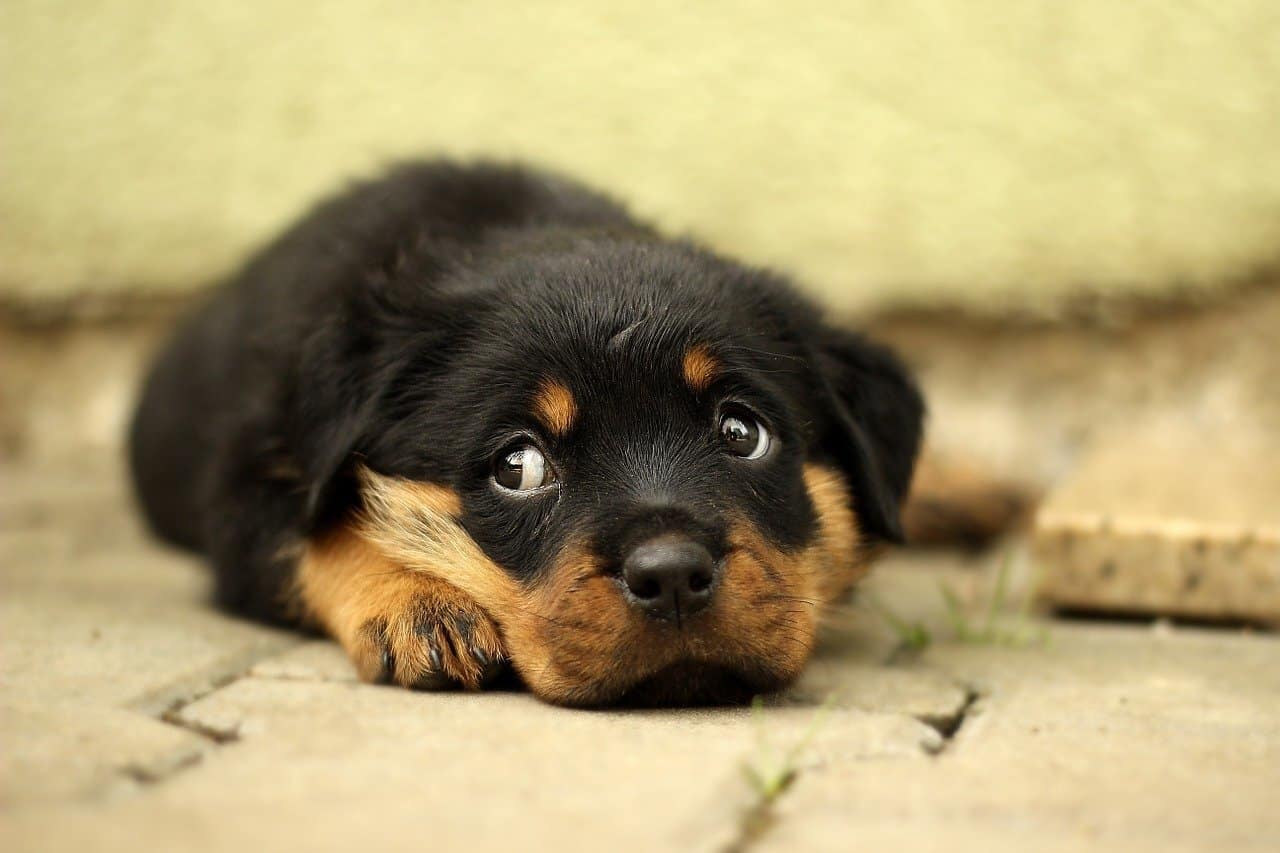 As a dog owner, you need to make your dog live in an environment where there is no issue whatsoever. You need to play with your pet more often than not to keep him energetic.   
If you don't have time for your Rottweiler, your dog will start becoming stressed and unhappy. In case you're a job holder and you cannot spend enough time with your rotty, make someone responsible for giving extra time to your pet. A canine companion can easily get this job done.  
Maintain the coats and claws of your Rottie 
There are so many little things you need to do to keep your dog in the best possible shape. Rather than using an ordinary brush, prefer using a stiff-bristled brush occasionally.  
The best thing about Rotties is that you can groom them easily with very little effort. Due to a flat and smooth coat, grooming them won't be a hectic task.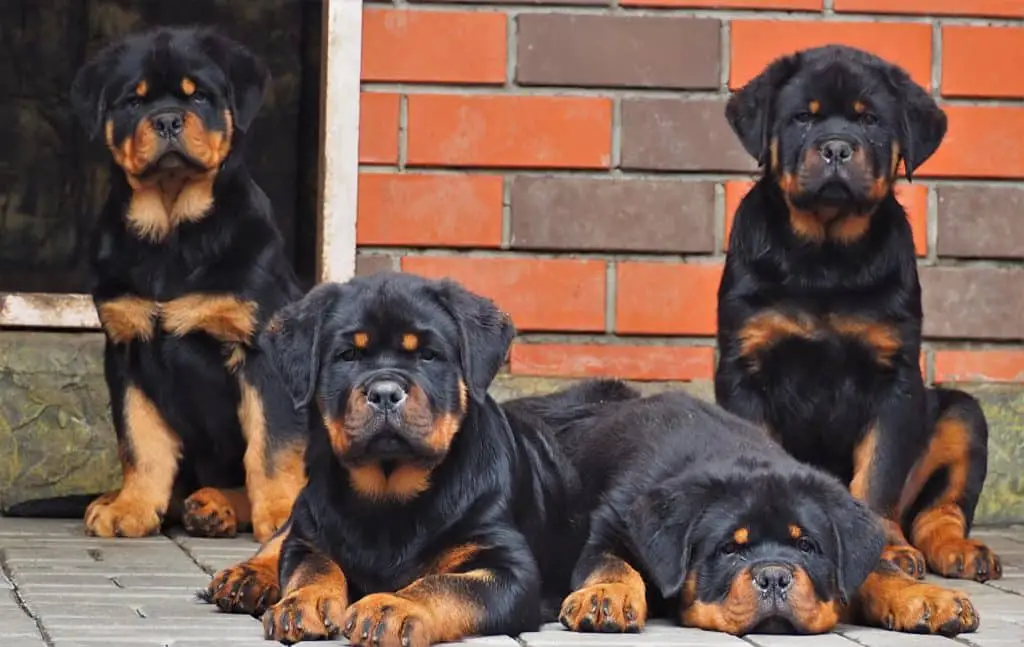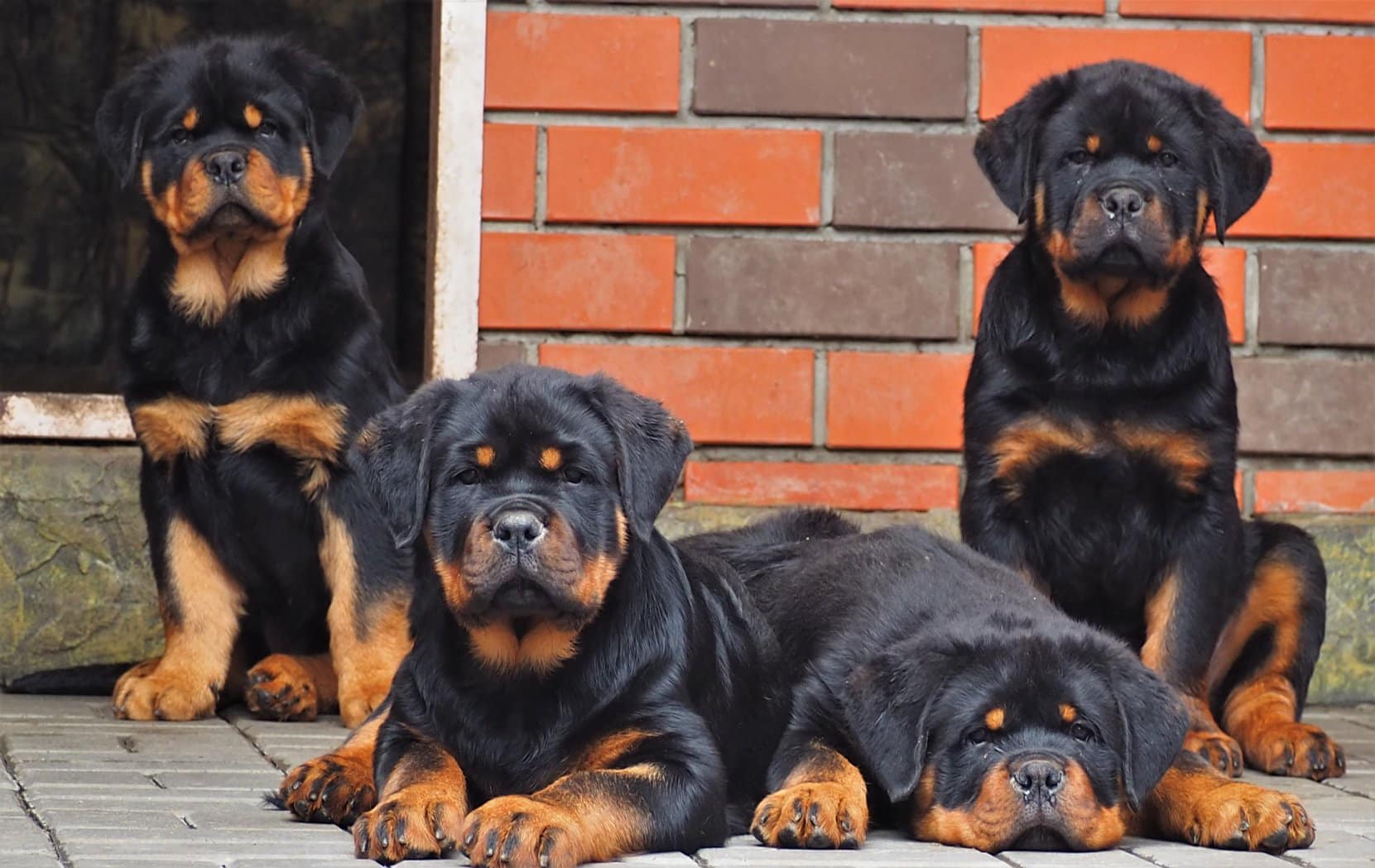 Make sure to bath your Rottweiler when necessary, and when you are giving a bath to your puppy, always clean the ears and trim the claws. If your dog is behaving weird, you may need to do something with the un-groomed coat and long claws.  
This may bring your Rottie on the right track as far as the behavior is concerned.  
Always prefer a healthy Rottweiler diet
There are so many brands of dog food available that have a large amount of salt, sugar, and nasties. You should avoid exposing your dog to such unhealthy foods. A healthy diet can increase the lifespan of your dog.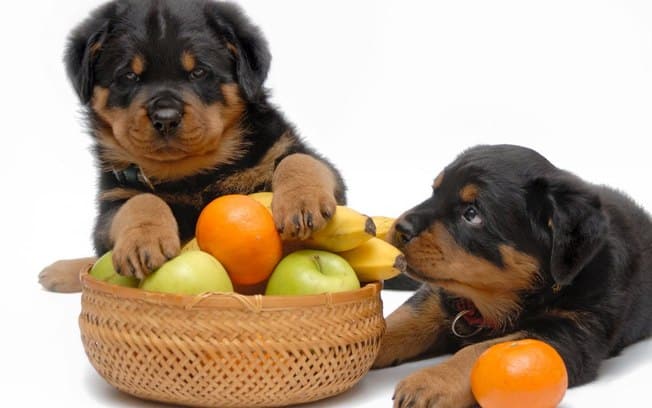 Whenever you go to a store to get food for your rotty puppy, always select brands that are certified. An unhealthy diet can make your dog sick. If your dog likes having some multivitamins, prefer giving those frequently.  
Try out different Rottweiler exercises 
Each and every dog breed has its own preferences as far as the exercises are concerned. If you have a Rottweiler who is not fond of walking, you better make your dog Run or jog around you. If you are on a bicycle or a motorbike, make the dog run behind you.  
 If your dog is completely restless, you can try some optical courses or some of the jumping exercises to keep your dog healthy and fit. If your dog has strong joints, he will probably enjoy swimming too. 
Rottweilers love jumping over the obstacles, which is why this exercise can be used to keep them active. 
Give dog supplemented food 
Rottweilers may need dog supplements to keep their diet balanced. Food supplements are the edibles that can make the muscles of your Rottie strong. If you need your dog to do exercise like weight pulling, taking care of the muscles is the first priority.  
When you are giving food supplements to your Rottweiler, always have a keen eye on the weight. You must not allow your dog to gain extra pounds. Extra weight will make your dog dull, and eventually sick.  
Give a full chance to your Rottweiler to excel 
Like all the other breeds of god, Rottweiler will give their 100% to impress their owners. You can plan so many exercises, and you can give targets to your dog to impress you. The target could be a sprint run in 30 seconds to reach a particular spot.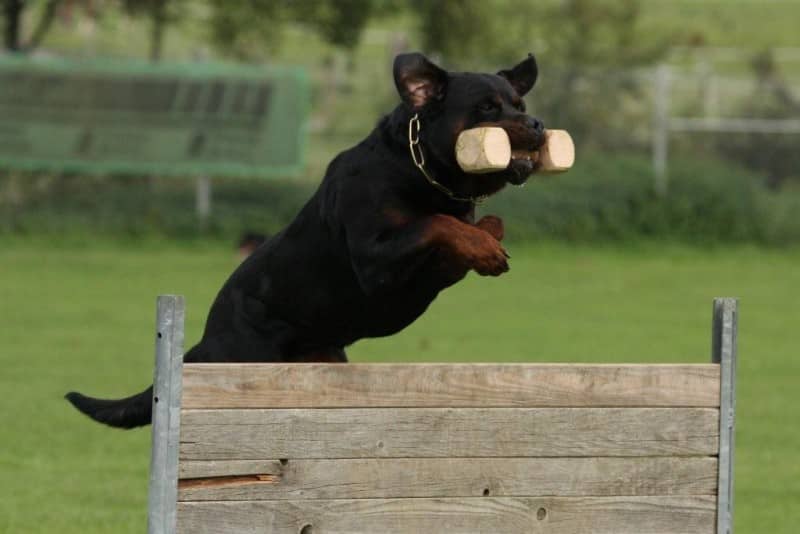 You can train this dog breed to do tricks on its own, and you will be surprised to see the results. Make your dog familiar with all the family members, so if you are not in the place, the family members can take care of your puppy.  
Rottweilers love playing with the children, so this will make them more active.  
Always attend Vet Check-ups 
If you want your pet to be in the best possible health, you need to attend the vet check-ups. Take your Rottie for a check-up once a year; it will be good enough to keep your pet fit. These check-ups can also protect them against diseases and disorders.  
If your dog is not doing well, and it keeps on happening for days, a check-up becomes essential. Never take the health of your Rottweiler for granted; otherwise, you will have to bear consequences like prolonged illness.  
Conclusion 
If you want to adopt a Rottweiler, or you already did, it is your responsibility to take care of breed-specific requirements for the health and fitness of your dog. This is one highly-sensitive breed of dogs, and they can easily be exposed to genetic problems and allergies.  
On the other hand, with a bit of care and attention, you cannot only make your Rottie fit, but you can spend your time with one of the best breeds of the dogs. Treat your dog as you treat your young ones, and you will get all love in the world from your pet. Fair deal?