If you want your dog to behave like you want them to, there are three ways to go through that- catching, luring, and shaping. Let's discuss them one by one.
Catching
Here, you need to catch your Rottweiler in an act and react to it. Sit with your clicker and a plate of treats beside you. Press the clicker and hand out the treat. Now, as they take the treat and go sit down, press the clicker again. Repeat the process. This will help reinforce the idea in your dog to sit down after a click is heard.
READ: Raising Your Rottweiler- Love, Care, And Boops
Luring
As the name suggests, you need to lure your Rottweiler into behaving properly. For example, if you want them to learn how to lie down on the ground, keep a treat before their nose and lower it to the ground. They will follow the treat and as soon as they take the treat, press the clicker. Repeat the process and you would find them obeying the click.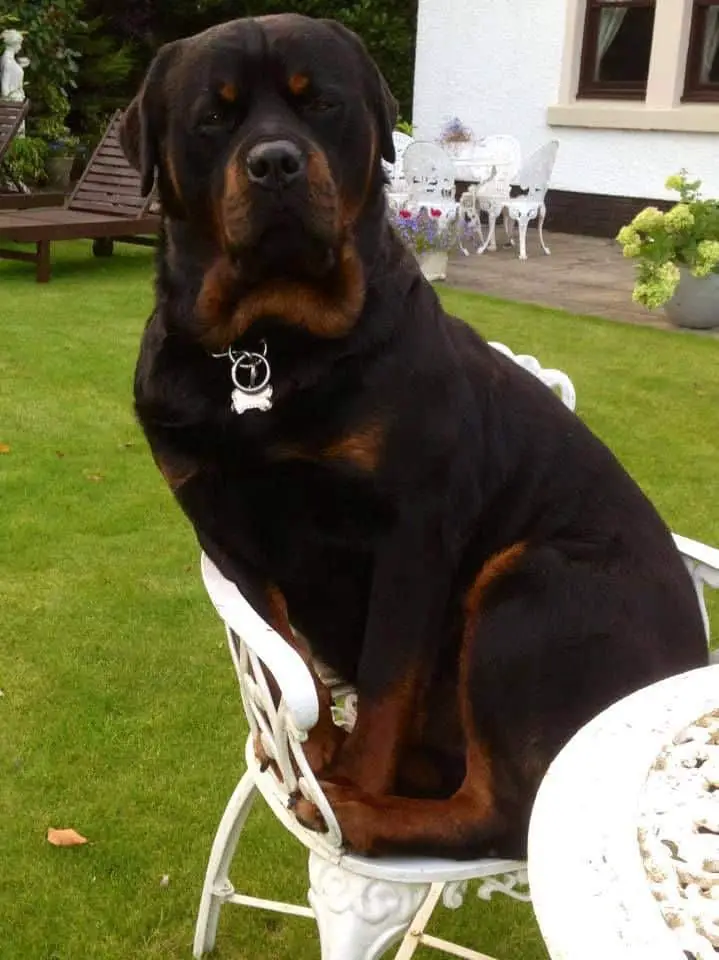 Soon you wouldn't even have to go through the entire motion to make your dog behave. Rotties are pretty smart so simply pointing your hand downwards would be enough.
Shaping
This means influencing the behavior of your Rottweiler. You need to influence them in your own way to reach to a certain task. For example, if you want them to raise their paw, you first need to give them a treat while they raise it for the first time. After that, continue the affair until they listen to the click and realize they need to do it again.
READ: Teaching Commands To Your Rottweiler: Be Consistent And Regular
Cues
Sometimes, you don't need to go through the entire motion of teaching them how to do a particular thing. All you need to do is say something and then press the clicker for them to get the idea. And slowly develop from that.
Remember to say it before the act is done, then immediately press the clicker, and provide them with a treat if you want to make your dog behave. So, get on with it, shouldn't you?