Rottweilers are a breed apart when it comes to strength, intelligence, and courage. At the same time, they can be lovable teddy bears with their goofy ways. Going for a name is always a personal issue but maybe these suggestions could help you on your way. And it is way tougher if we have to choose female Rottweiler names. Do you choose a name that represents their formidable reputation or do you go for one that exudes feminine charm?
Names Signifying Strength And Courage
Greta
The name means protection in German. It captures a leading attribute of the Rottweiler, that of the protector of the family. Rottweilers have a formidable reputation in protecting their families.
READ: How to Pick a Rottweiler Puppy Professionally
Berta
This name signifies strength. It has a dual meaning of brightness and strength.
Wilma
It is a traditionally German name for a strong woman. The name literally means bold protector; again it's two leading qualities of strength and boldness.
Ida
It means hardworking and also prosperous and happy.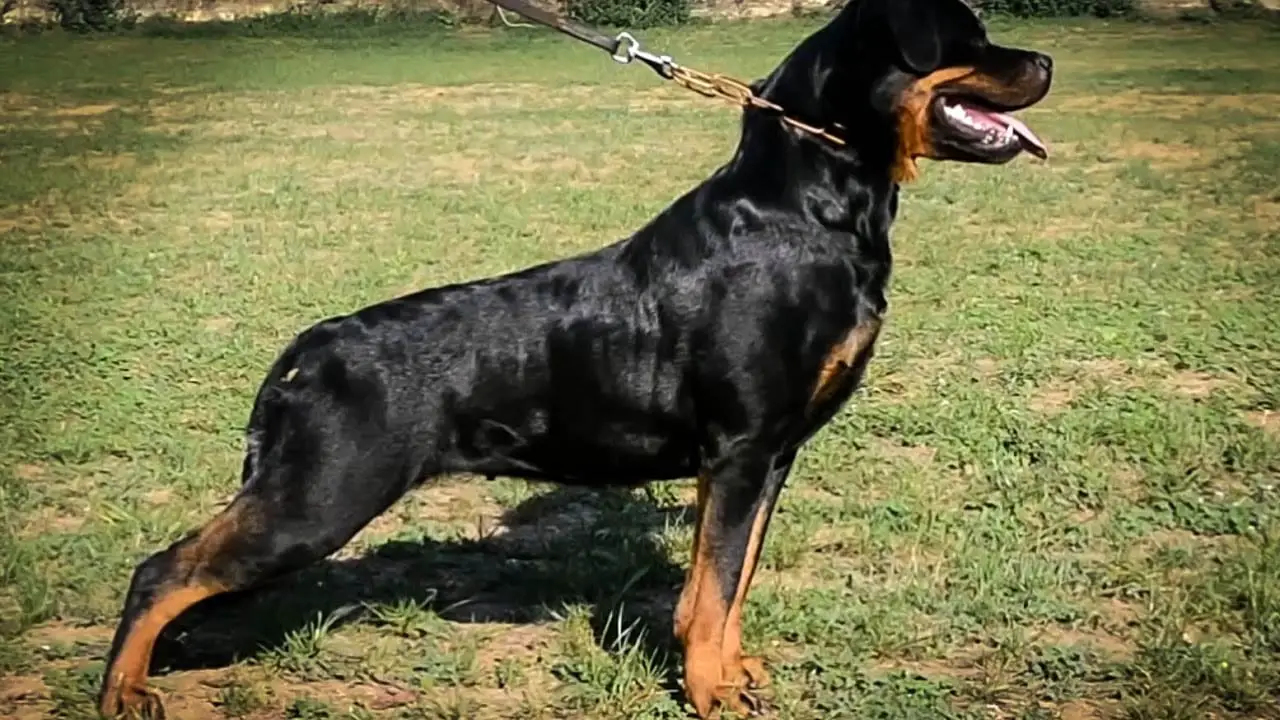 Leona
This female Rottweiler name means lioness.
Frederica
It means a peaceful ruler.
Ada
This name refers to nobility.
Judith
A Jewish heroine who led her men to victory.
Trudi
It signifies strength and has a dual meaning of strength and brightness.
Tilli
This female Rottweiler name also means powerful. It means a battle maiden.
Raina
The name means "mighty." This appealing name goes well with a female Rottweiler.
Zelda
It means a gray fighting maid or gray battle maid.
Vesta
The German goddess of the hearth, it is the ideal name for a fiery dog.
Female Rottweiler Names That Indicate The Soft And Fun-Loving Side Of Rottweilers

Millie
A dear friend, kind, beautiful, and lovable lady of gentle strength.
Heidi
It stands for a cute, fun, and energetic girl who loves to laugh; goes well with their goofy nature.
Amelia
The name means work and in the female context indicates fertility and productivity
Beatrix
This female Rottweiler name means harbinger of joy; someone blessed and happy.
Ella
The complete fair maiden, she is someone with a bubbly personality.
Bella
A very fun-loving and crazy girl, she is also someone exquisitely beautiful.
Caroline
The name means a sweet-natured soul who is also a natural and versatile entertainer.
READ: What Does The Changes In The Temperament Of A Rottweiler Mean?
Angel
The bearer of this name is a messenger of God, and exemplary conduct or virtue.
Sophie
This Rottweiler name means someone with wisdom.
Female Rottweiler Names That Have A Noble Connotation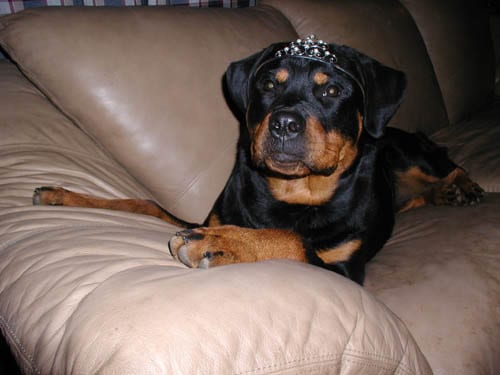 Liesel
Means pledged to God or 'God is my oath'.
Annette
The name means gracious or favored by God.
Annie
The name means favored of God, gracious, and merciful.
Rottweilers have two strong sides to their personalities. One is the tough as nail worker who is also courageous and intelligent. On the other hand, we have the fun-loving goofball who likes to play for hours with the kids at home and is gentle and kind to the toddlers. Go for a name for your female Rottweiler which suits her personality as a pup but then if she turns out different you can always say, "What's in a name?"