How many of you have seen a black Rottweiler? No, not a black Rottweiler with tan legs- that's a normal Rottweiler. We are talking about a jet-black Rottweiler, head to toe. Have you seen them? Chances are, you haven't. They are extremely rare, although not really accepted as a 'Rottweiler' in many associations. While that does make them extremely susceptible to animal cruelty, we can't stop it alone. Anyway, a black Rottweiler is just another Rottweiler for you if you are a dog lover.
READ: Variations From The Accepted Standards Of Rottweiler Colors: Are They Accepted As Purebred?
Problems With A Black Rottweiler
As mentioned above, a black Rottweiler isn't accepted by many associations, even though it is a purebred Rottweiler. Most associations in the Americas and Europe won't accept a Rottweiler that is solidly colored or has extra markings on their body. This makes it harder for such Rottweilers to get recognition. Also, dog breeders won't consider them worthy enough to be sold, so they might be euthanized in some situations too.
But, there is a story on the other side of the coin too. There are many breeders who consider a black Rottweiler to be a very rare, exotic breed for which they actually breed them and then sell for an exorbitant price. But they don't understand that inbreeding might actually lead to several health-related problems in the Rottweiler themselves.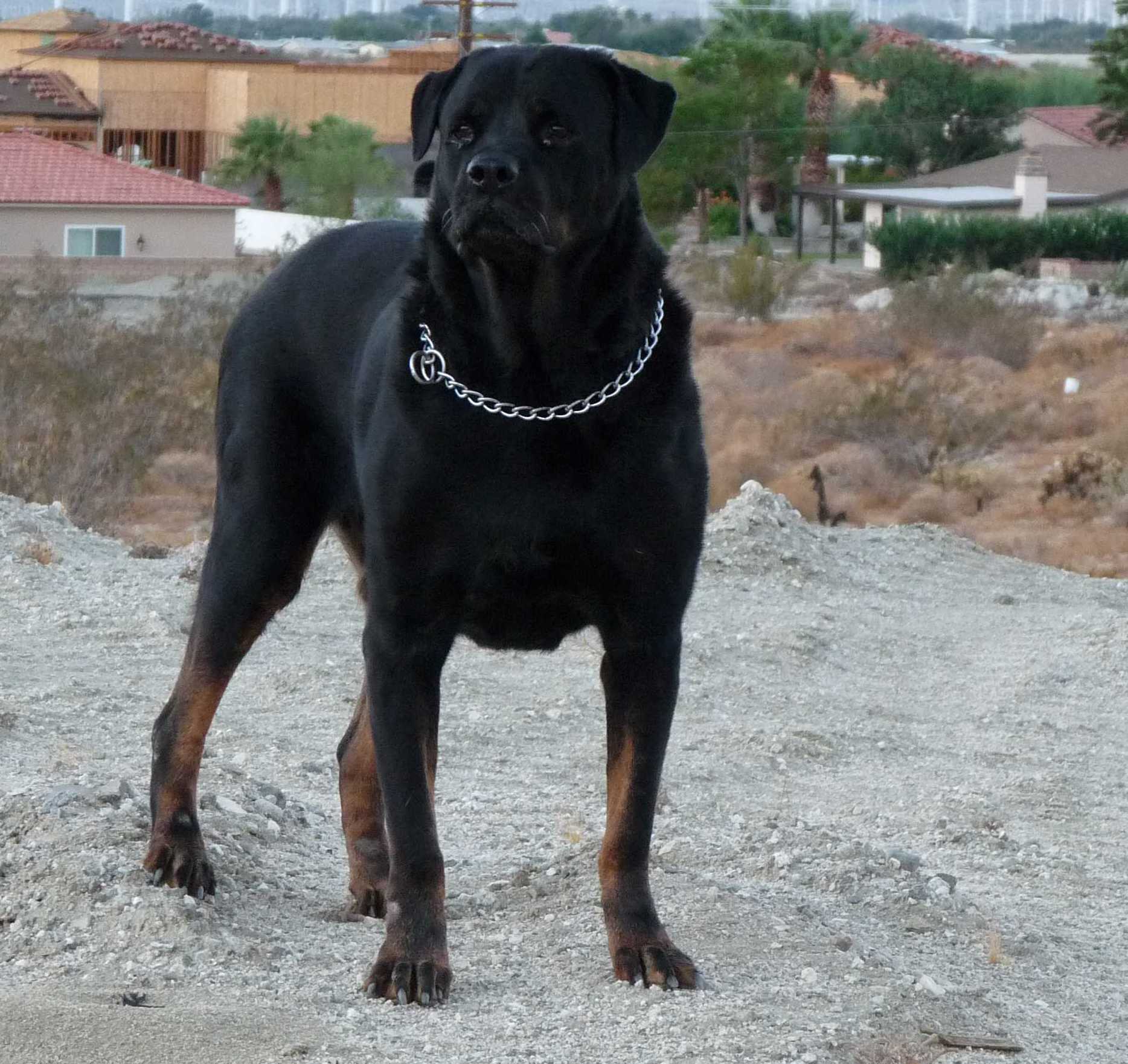 How To Prevent This
Neutering and castrating your black Rottweiler can prevent further reproduction of such species.
In fact, there are unscrupulous breeders who would conveniently sell another breed of dog looking exactly the same as a black Rottweiler. So, you need to check what you are buying.
Health Issues
Either they will be completely healthy or they will contract all the ailments that affect a normal Rottweiler. And the reason behind it is the one gene mutation, that makes them completely black. Unfortunately, they contract these diseases to a much higher degree than a normal Rottweiler. It has also been reported that black Rottweiler puppies are more attuned to parvovirus. And this deadly virus affects these poor babies, simply because of that one gene.
READ: A Quick Guide For Rottweiler Breeders
Temperament Issues
There have been no such differences found in the temperament of a black and a normal Rottweiler. They are both loving, loyal, and devoted dogs. But socialization is a must if you want to curb their aggression and assertive nature.
A black Rottweiler can be a problem if not taken care of properly. Just like in other rare variations of Rottweilers- white, long-haired, red- the mutant gene can be a host of several problems. So you should be careful with your Rottweiler.