Rottweilers have acquired a bad reputation for being violent, aggressive doggos. But that's not the case- Rottweilers are equally loyal, brave, and kind dogs just like the rest of them. It all depends on the master and how they train the dog. Trust us, Rottweilers too love them some boops. And this doggos would do any ridiculous trick you ask them to, simply because they love you. Training a Rottweiler is important, and it will serve you well.
READ: Owner Biggest Mistake That Makes Rottweiler Aggressive When He Grow Up
Rottweilers are obedient to boot. They could be starving, but they wouldn't eat the food kept before them if you forbade them from it. Remember, they are growing, strong dogs, so the food needs to be high in protein. You can teach them to sit, jump, fetch, and attack if you are generous with your treats. In fact, training a Rottweiler gets pretty easy once you know how to bribe them. Just kidding, the dog loves bribes, AND boops!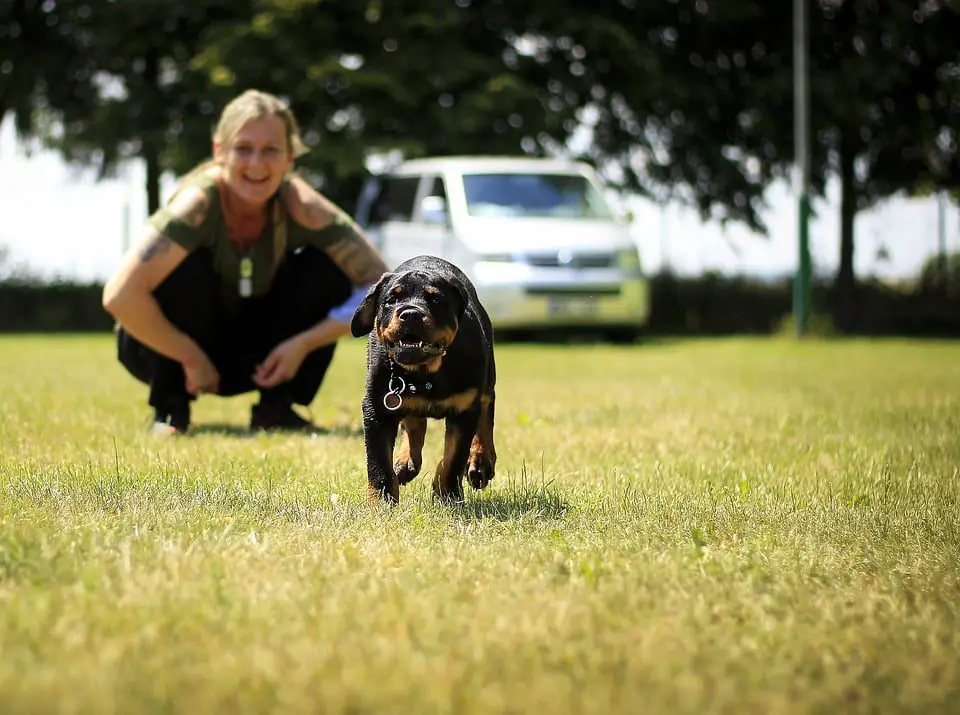 You need quite an open space to train your Rottweiler- a terrace would do. Show them the ropes- teach them how to sit on their cute little paws, while they look up at you in obedience. Start early, don't let the Rottweiler turn aggressive and big. If the training is good, the Rottweiler will be a calm, clever, composed dog. You need to train with an iron hand to show them who's boss, but you also need to shower them with hugs and kisses. After all, they are SO cute!
If your training with your Rottweiler is up to mark, you don't have to be afraid of home invaders, because the Rottweiler will tear them apart. Don't be scared, they are as harmful to you as a goldfish. But to others who mean harm, they will be like sharks. It all brings out the myth- the bad-tempered doggo.
READ: 6 Wrong Impressions About Rottweilers: Let's Clear The Air Beforehand
But in reality, if you train them to not be aggressive towards normal, innocent yet unknown people, they really are calm and cuddly dogs. Might look like one who came out of Paw Patrol (got it?), but would be a great addition to your family.
Training a Rottweiler is tough, but if done properly, it will provide you with a fearless soldier and a best friend.