Clicker training is simply a corrective reinforcement where your Rottweiler would understand that it has done things correctly. If consistency is maintained, the sound of a clicker would make your dog get attuned to it. And soon, you would simply have to click for your Rottie to know what's expected of them. But don't forget the boops though!
A clicker is basically a plastic box with a metal tongue, which makes a sound when tapped quickly. This creates a bond between you guys, wherein you have to first provide a treat to the Rottweiler. This makes them realize that a click is symbolic of them doing something right.
READ: How Can You Make Your Dog Behave The Way You Want Them To?
Making It Mean Something
Just having a clicker is not enough. You need to give it some meaning so that your doggo can identify with the sound of the clicker. All you have to do is be subtle about it. Sit before the TV with a treat in your hand, and wait for your Rottweiler to notice. Don't give them the treat as soon as they wag their tails. Let them come. Then press the clicker and give them the treat. Thereafter return to your work and don't notice them. Repeat the action as long as it takes for them to understand that the clicker means they will get a treat.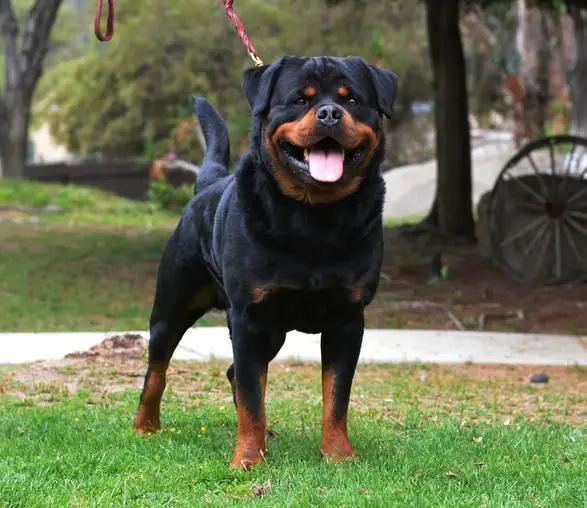 Guidelines
There are some guidelines you need to follow when using the clicker so that your dog understands the sound of a clicker. One of them is- be prompt with your click and treat. Don't make them wait. If you have asked them to give you a high five, give them the treat immediately after they have.
READ: Teaching Commands To Your Rottweiler: Be Consistent And Regular
Also, don't confuse them. If you are trying several moves at the same time, try to go through one move as many times as you can. At the end of it, you both would be feeling incredibly accomplished.
And, don't end on a depressing note. Your dog needs their bouts of excitement and the way to provide that is by encouraging them every time they make a move. In fact, end with the move that they do the best and let them listen to the sound of a clicker.