A well-trained Rottweiler remains obedient and happy without showing their aggressive or unruly behavior. Intelligent, smart and faithful, Rottweiler is a great dog to train as long as you use the right tips. By offering proper Rottweiler training, you can teach them to be social and convert them to become great companions in future.
Rottweilers are the best-guarding dogs which remain loyal to their owners. Their muscular strength,dominant temperament and independent nature can make them disobedient, aggressive, overprotective or stubborn when they stay untrained or unsocialized. This article will provide a seven-step guide on how Rottie owners can train their dogs to have good manners and transform them into great family dogs.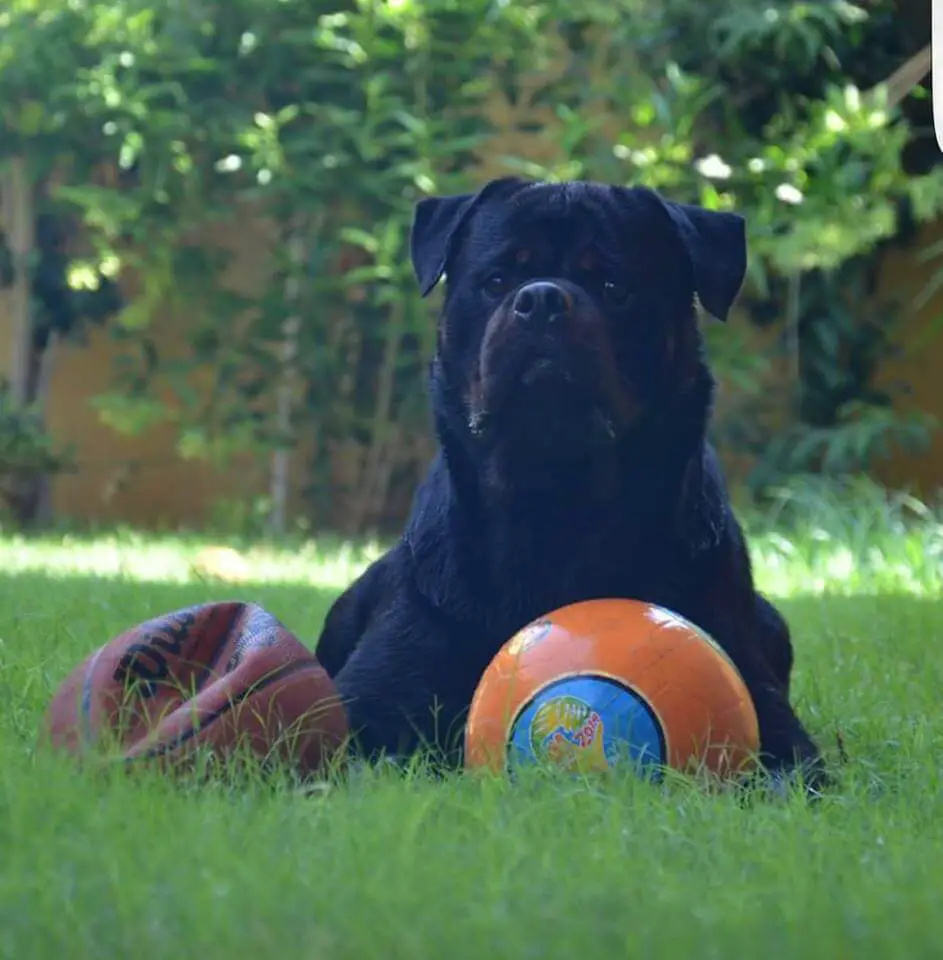 7-Tips and Tricks for Rottweiler Training
Understand Your Rottweiler
It is essential for Rottweiler owners to first understand their temperament and traits to allow them to plan on how they are going to train them. Rottweilers are more attracted to methods of training that are meant to safeguard their instincts. The dog is watchful and calm. They are quick learners and can perform some activities if their owners are consistent with their training procedures. They apply a wait and see attitude when confronting situations.
Start Rottweiler Training Early
It is advisable that you begin training your dog as soon as he comes to your home. The best time to start training your dog is when it attains an age of two and six months respectively. Training a puppy is easier compared to an older dog. But you can still teach the older ones with proper communication and rewarding
reinforcement.
Choose the Right Time For Rottweiler training Session

You need to the select an appropriate time when your Rottie is physically and mentally relaxed. It is not advisable to train your dog when he is tired or sleepy. Ensure that your Rottie is free from any ailment when conducting the Rottweiler training.
Teach them obedience
It is the most vital part when training your Rottweiler. You can employ some simple commands that will be easy for your dog to comprehend and understand. Make sure that you are also using a friendly tone when issuing such commands. Some of the basic commands including sit down, no bite, no chew and stop amongst others.
Reward obedience
When you start a Rottweiler training based on rewards, you will note that your dog will begin to learn faster than before. Rewarding your dog instantly after an action conveys the message that you are pleased with his behavior. Fiercely faithful and royal, Rotties will continue acting the same way to keep you ever happy. If you do not reward for the excellent action, then the dog will remain confused on what to expect next time it behaves similarly.
Stay consistent
Rotties are hardworking and would love their trainers to remain consistent on the commands they give them. They are always observant and thoughtful. Make the training enjoyable and ensure that your dog is comfortable and relaxed.
It is essential that you set some rules that your Rottie is obligated to follow. Be friendly and kind to your dog to achieve your training goals.
Also Read : Rottweiler Dog Breed Information