The origin of the Rottweiler is in itself unique as they have descended from the Mastiffs of the Roman Army. This makes the Rottweiler Mastiff mix an appealing hybrid as it is a mix of two large and powerful dogs. Many people are drawn to this mix between two of the most powerful dogs. But it is important to know if this mix is ideal for homes.
Rottweiler Mastiff mix is a generalized concept as many Mastiff-sized dogs can be crossed with a Rottweiler. They are the offspring of two purebred parents, who have established their credentials from Roman times. Rottweilers were farm dogs who looked after the herds while the Mastiffs were for protection.
Read: These Mixed Breed Rotties Are The Real Winners: 10 Best Rottweiler Hybrids
The Rottweiler Mastiff mix is the combination of the intelligent and courageous Rottweiler and the formidable Mastiff.  The Rottweiler descended from the drover dogs. They were used as herding dogs or to draw carts. Their intelligence and courage make them ideal for police and military duties. They rank quite high on the popularity list at number 8 of the American Kennel Club.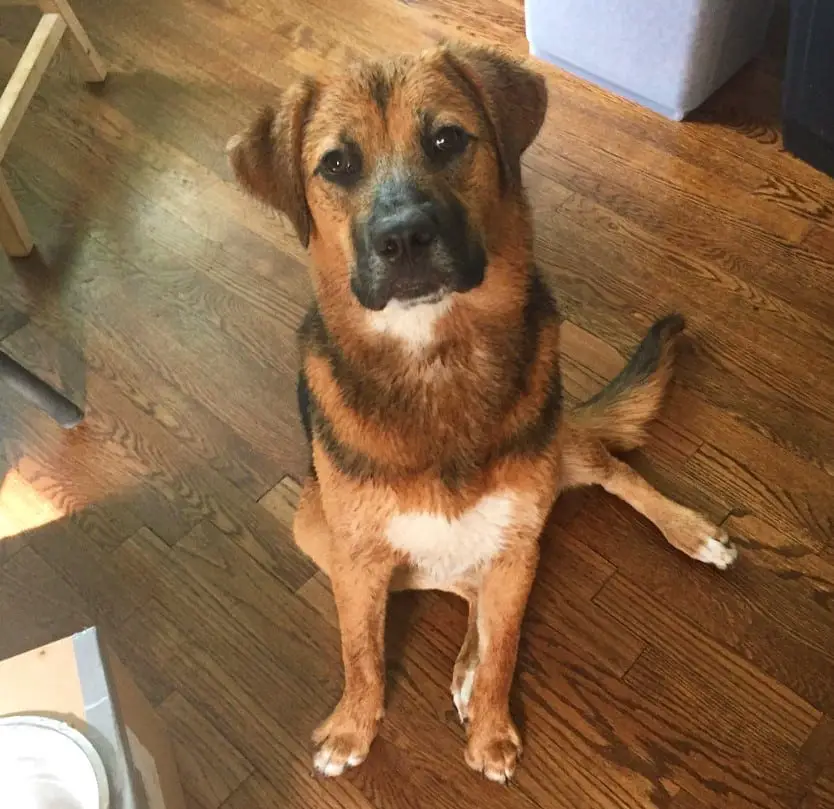 The Mastiff is one of the largest dogs and also among the oldest. They have a massive frame. Mastiffs are quite comfortable like the Rottweiler among humans and have still retained their caring instincts. They also rank high at number 28 on the AKC list.
Understanding the personality trait of a mixed breed is difficult as the offspring of two purebreds may identify more with one parent.
We need to first know the reason that the two dogs were bred, to understand the Rottweiler Mastiff mix. Both dogs were bred for herding and guarding so a Rottweiler Mastiff mix will be intensely loyal and incredibly protective of the family and their territory.
If the offspring takes after the Rottweiler parent, the offspring will be very intelligent, loyal, and friendly to the point of being goofy. They will be ideal as playmates for children as well as intelligent protectors. But they need to be socialized so that they aren't hostile to all strangers.
Mastiffs were originally bred purely for guarding and fighting but the temperament of the Mastiff has changed much over the centuries. They are no longer as fierce and are now acknowledged as being patient and at times are adorably pampered. They aren't unduly aggressive and are exceptional with children.
Read: If Rottweiler Aggression Is A Problem With Your Rottweiler, Then Their Training Needs To Alter
However since both dogs need early socialization, the same rules apply for the Rottweiler Mastiff mix so that they are not overly aggressive. Obedience training and regular exercise is a must. As the mix is an offspring of two powerful and large breeds, without the right training they will tend to be a bit unruly and overly independent.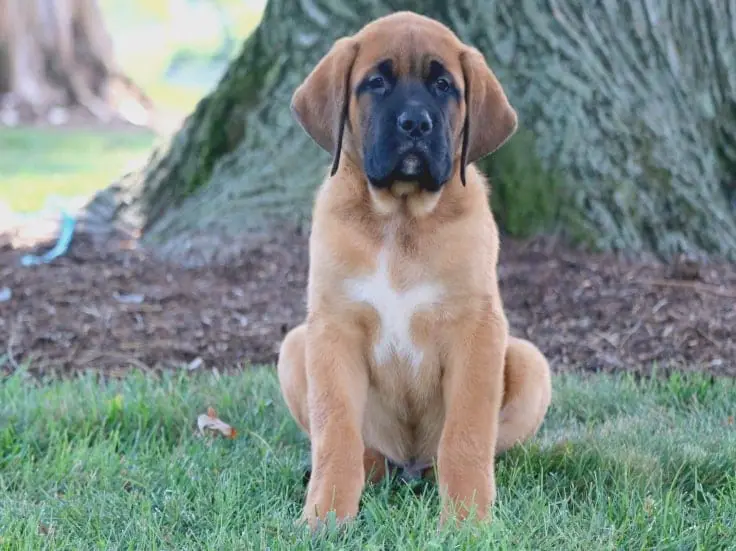 Their weight can be anything between 80 to over 200 pounds as the Mastiffs can be giants. The height can be anywhere between 22 to 30 inches. They both have their share of health problems.
While the Rottweiler has a uniform color of black with patches of brown around their face, chest, and paws, the Mastiff comes in several colors like brindle tawny, mahogany, and black. Both are short-haired and shed occasionally. They both have health problems and the mix should be exercised regularly.
Finally, it is important to remember that the Rottweiler Mastiff mix is generally a large and occasionally cumbersome breed who at times forgets how big they are. However, if you want to bring home a loving loyal dog who desires little more than to please their family, a Rottweiler Mastiff mix would suit you just fine.