Barking dogs are a source of annoyance when it becomes constant in their routine. A Rottweiler barking persistently in spite of efforts to keep them quiet requires a bit of retraining. You need to pinpoint the areas of problems before you adopt corrective measures. Remember that the methods should never be aggressive. A belligerent Rottweiler doesn't respond well to strong-arm tactics.
READ: What Does The Changes In The Temperament Of A Rottweiler Mean?
Your Rottweiler may be getting riled up over trivial things like a person passing by the gate. It is a sign to change your training or restraining methods. Though the methods are fairly common, the methods and intensity for a puppy and a fully matured Rottweiler are slightly different.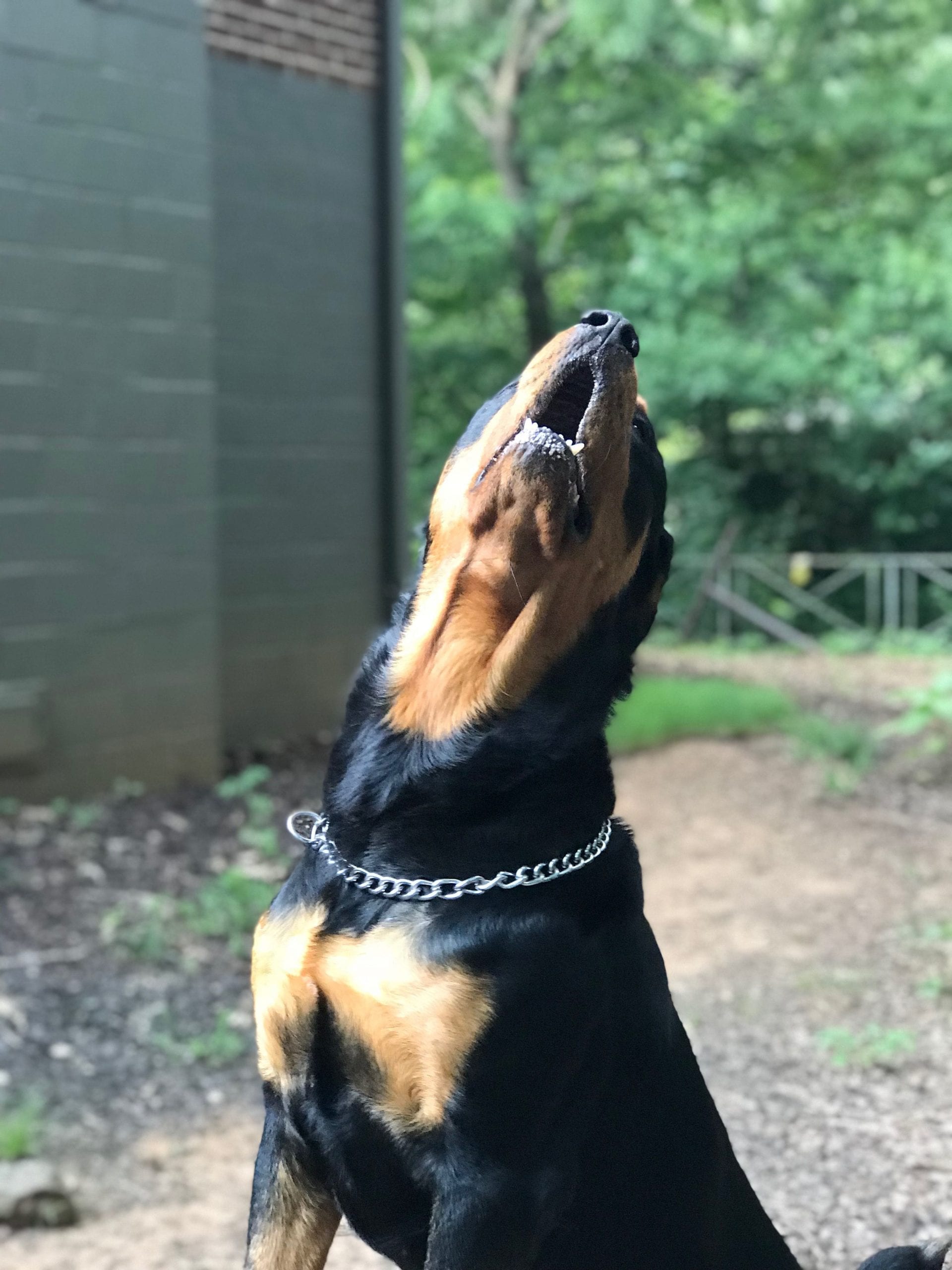 Ignore The Barking
The first reaction would be to ignore the barking and your puppy will tire out and stop on their own. But the same cannot be said for a grown-up Rottweiler. You need to pinpoint the problem and address it.
Distraction And Exercise
The other way would be to distract the barking Rottweiler. You could start playing with them or engage them in something interesting. Rottweilers love challenges and your puppy will hopefully wean away from the urge to constantly bark.
As they reach adolescence, persistent Rottweiler barking is a sign of excessive energy and vigorous exercises will tire them out. Large dogs need at least an hour of intense workout to keep them happy.
Socialize
The best way to stop your Rottweiler's barking is to let them socialize. Keeping them isolated makes them aggressive and they tend to bark excessively at strangers. Ensure that the Rottweiler learns to interact with different people and other pets both at home and on the road. This is best done when they are young.
The Bark And The Quiet Command
Teach your Rottweiler both the 'bark' and the 'quiet' command, using treats as an incentive. Start by giving them a treat every time they bark a few times. Next, teach them to keep quiet. Every time they start barking repeat the quiet command several times. Repeat until they stop barking and then give them the treat. But do not be fooled by your Rottweiler using the barking to get treats.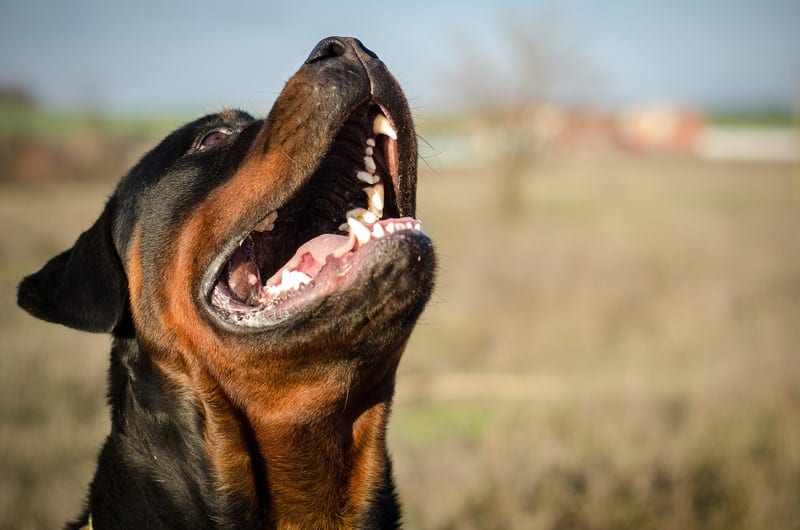 Using Toys
Train your Rottweiler to pick up a toy every time a stranger comes into the house. This will hopefully engage the Rottweiler for the period. Even adult Rottweilers love toys.
Adolescence Bravado
Things are a bit different for your grown-up Rottweiler. This is the time when their natural guarding instinct starts kicking in. They have a little bit of difficulty in controlling their emotions and use their barking to either express their aggression or their false bravado. Rottweiler barking will generally diminish with age.
READ: Start Training Your Rottie With The Sound Of A Clicker
As your Rottweiler approaches adulthood, their barking is linked to an intense need to express their guarding instincts. They need some intense professional training to control their aggression before it becomes worse.
Be careful that the trainer is used to handling large dogs and is not heavy-handed. Further, increase their social interaction and exhaust them physically. A tired Rottweiler is usually a quiet Rottweiler. Finally, Rottweiler barking has to be addressed when they are pups as they are easier to train and socialize.