Got a 1-year-old Rottweiler on your hands? Sure you love your big baby and they are all kinds of adorable. But this pup also has a lot of energy to expend and the regular exercises may not be enough always. Their wild streak is making a major impact? Here's what you can do to keep your 1-year-old Rottweiler under control without restricting them altogether.
Rottweiler puppies are known to experience a "crazy hour" towards the evening when they would run in circles, bite nearby people, and dash around the house. While they are technically still puppies, their robust build can knock off any kids blocking their path and we don't want that.
READ: How To Stop Your Rottweiler From Unnecessary Biting?
Training Your 1-Year-Old Rottweiler Puppy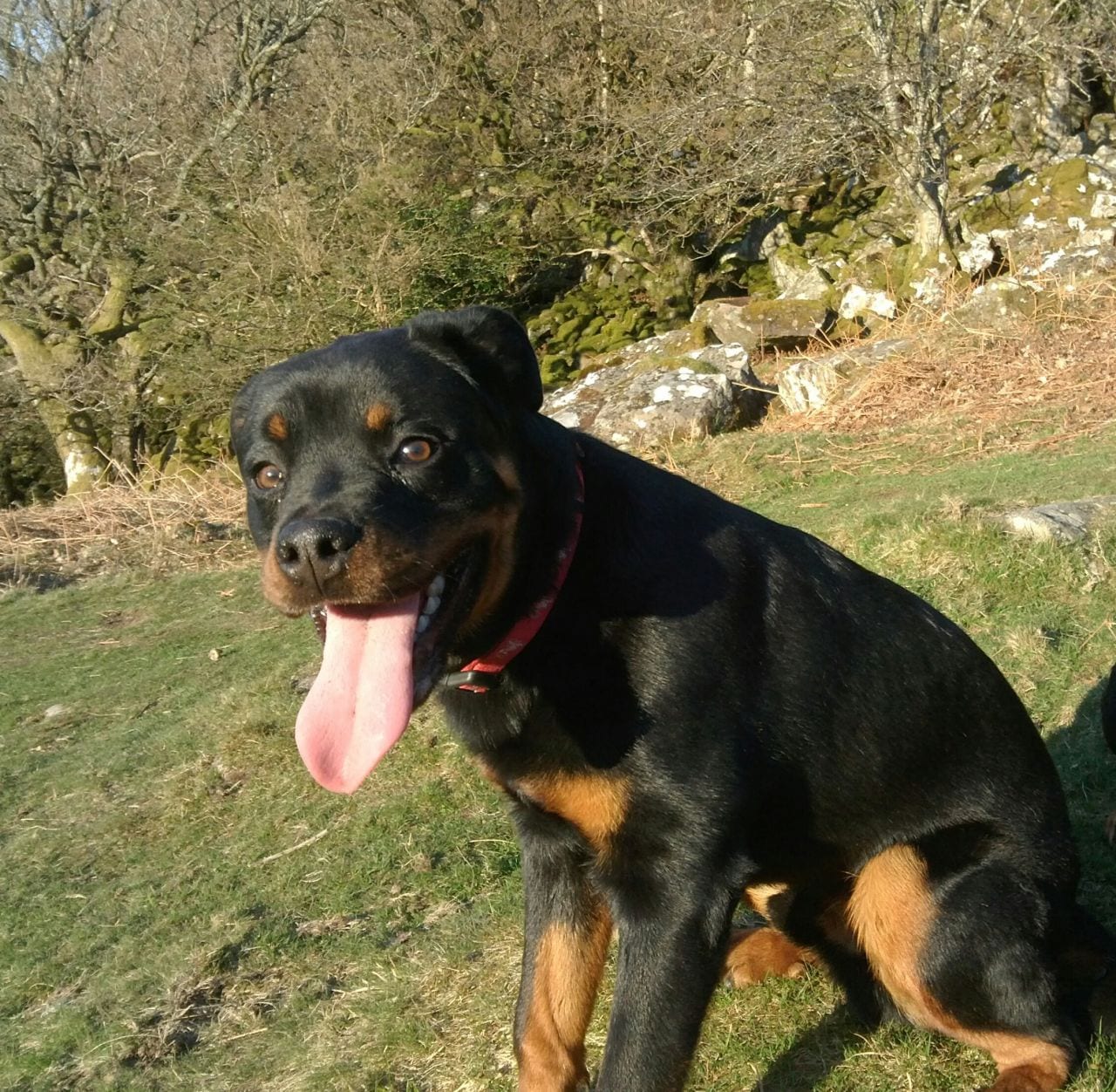 This rage hour or any other such expression of excessive energy is a result of them not utilizing their energy properly. There is nothing with an overactive 1-year-old Rottweiler but it is important to train them from an early age. They must be taught the hard limits in the house. Set the rules and train your Rottweiler puppy to follow them. Every time they obey, reward with a treat. But when they fail, remember not to shout or scold. Firmly instruct them again and keep trying until they succeed.
Not just the running around, biting too can be a recurring problem. They are doing it as a part of their game. But since they are not yet fully aware of their own strength, serious damage is quite possible. A nibble once in a while is okay but if you see them doing it often, reprimand your 1-year-old Rottweiler. Don't get frustrated when they don't follow immediately or if they repeat the mistakes. Take the time to teach them properly what is acceptable behavior and what is not. Escalating the situation won't help anyone.
And if you have a particularly naughty Rottie, you can resort to some punishing methods. Rottweilers are rather willing to obey orders but the puppies need to learn the right behavior, be it running around or biting. So a punishment which makes them understand their mistake without affecting them too negatively can serve you well. You can instruct them to stay in another room- a 'time out'. Keep some chew toys and let them cool down. You can also put them in their crate if they are used to it.
READ: Crate Training Your Rottweiler Is Easier Than You Think
Exercise To Exhaust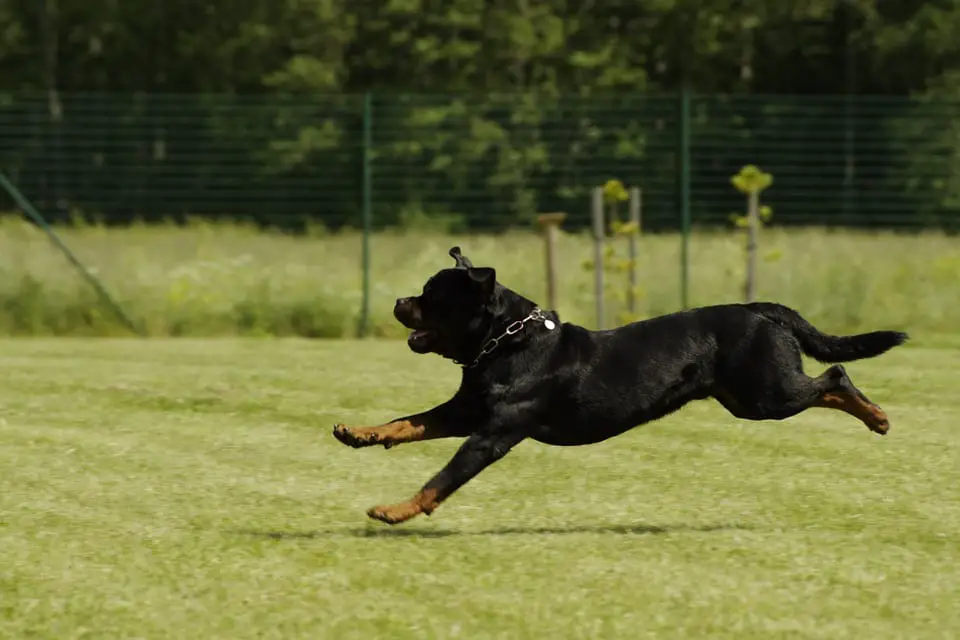 You have to make them exercise for an hour daily. But if your Rottie still jumps around the house, increase the time and intensity of the exercises. Your 1-year-old must be tired out physically as well as mentally. Instead of your regular walk, make it a jog, go for an extra training session- you can even enroll in an obedience class with your Rottie.
There is not much to worry about an active 1-year-old Rottweiler. Be regular with the training and exercising as well as the treats. At around 12 months of age, your Rottie is rather an adolescent and just like their human counterparts, it is a bit tricky to deal with them at this stage. You can be firm with them as long as they receive your love when they're being obedient and good!