Well, you know those dogs that are really magnificent yet a bit fierce? Yes, those are Rottweiler dogs. Usually used as guard dogs or watchdogs, a Rottweiler brings a lot more to the party than just those two jobs. They are smart, wise, and brilliant, and if you have a Rottweiler with you, make sure that you never stop loving or encouraging them. They also need their space and lots and lots of training. So, let this be said, you have your hands full with them. Don't neglect them, for that might cause a rift in your relationship. And while we would emphasize that training maketh a dog, we can't deny that Rottweiler dogs are a bit more assertive.
Here are a few things you need to know about Rottweiler dogs.
Size Of A Rottweiler Dog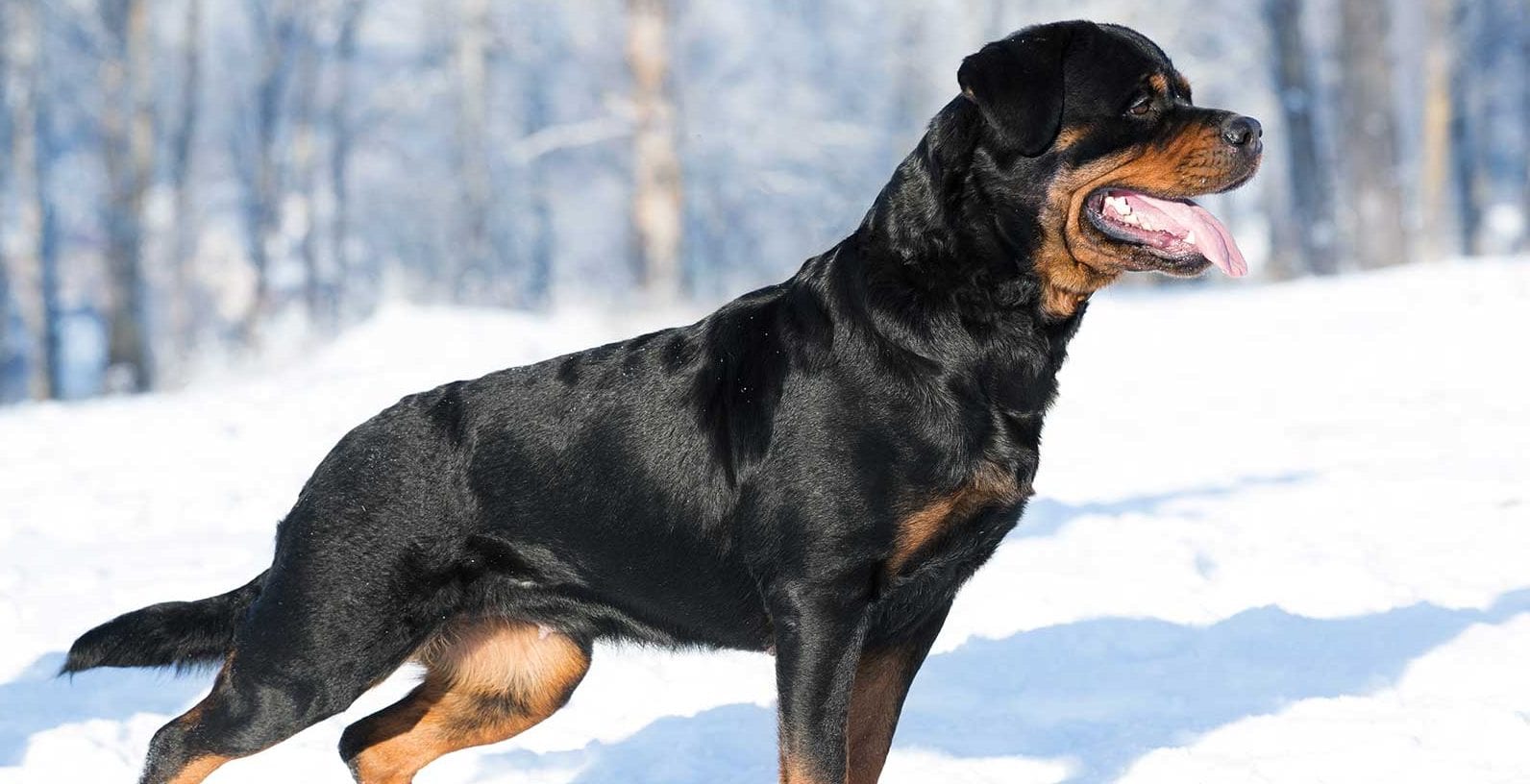 An average adult Rottweiler will grow up to 70 cms while weighing up to 145 pounds. Female rottweilers are a bit smaller in size, standing up to 50 cms while weighing around 120 pounds. These are big dogs, and their massive, bulky size is a testament to that. After all, they are for your protection too!
READ: Crate Training Your Rottweiler Is Easier Than You Think
Diet Of A Rottweiler Dog
As mentioned earlier, Rottweilers are big dogs. This means that their diet needs to be quite a large meal filled with protein and essential fats. They need 28% of their total meal to be filled with protein, which can come from chicken, lamb, turkey, etc. They also need fatty acids like Omega 3 from cod liver oil or other fish oil. Try not to give them synthetic food preservatives. They lead to indigestion and even the destruction of their stomach lining. After all, it would be more trips to the vet for you then.
Training Of A Rottweiler Dog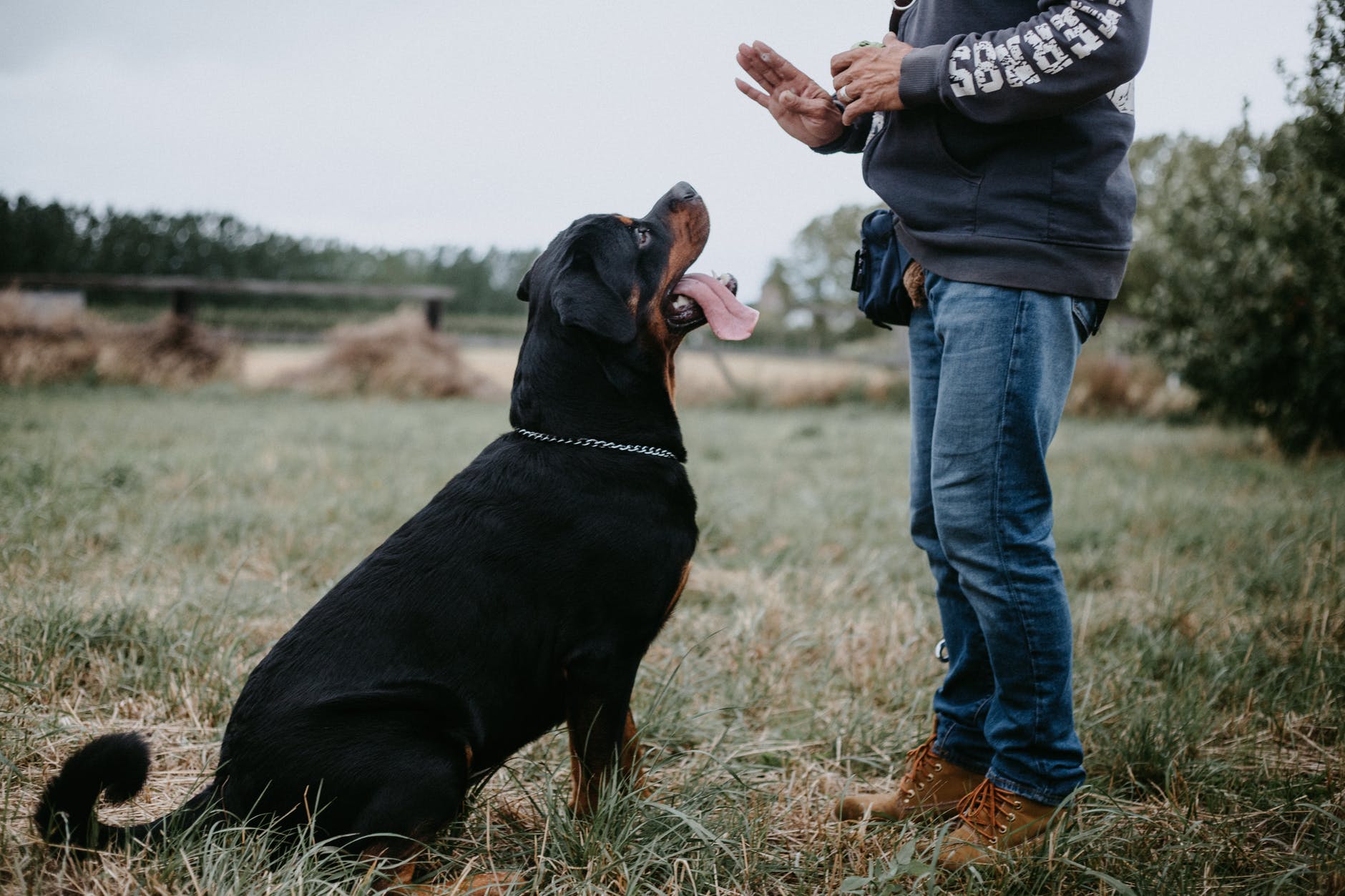 A Rottweiler is a very excitable, willing-to-please dog that needs a lot of training. In certain situations, they can get quite vociferous, and prior training will allow them to rein in their temper a bit. They should be given training since birth, and it is ideally you who should be giving the training. Make sure to mix up your schedule so that they don't get bored and demotivated. Also, keep treats and encouragement handy.  Training will ensure that your Rottweiler dog doesn't get agitated in situations that don't warrant it. In fact, it would help your Rottweiler maintain peace while being overtly alert.
READ: What Are The Benefits Of Agility Training For Your Rottie?
Problems
Like every big dog, a Rottweiler is also prone to a lot of sufferings. They usually suffer from hip and elbow dysplasia. Also, they might have problems with their digestive system, which could lead to indigestion, flatulence, and a loss of appetite. They are also susceptible to many internal ailments of the varied organs, which is why their diet needs to be closely monitored. They can also get obese which would lead to problems of the heart. You need to make sure that your Rottweiler gets enough exercise.
Owning a Rottweiler dog can be fun, only if you know how to maintain them. Otherwise, there is no point making an animal suffer, is there?