We have all faced the insurmountable task of clicking a proper picture of our Rottweilers. But, capturing photogenic pictures of your Rottweiler is an art. There are a few things that need to be done in order to make your Rottweiler Insta-famous.
Your Dog Needs To Get Used To Your Camera
Your Rottweiler needs to get used to your camera. Otherwise, they would think you are attacking them and will run away. Let them be calm, and work the camera around them. Their curiosity would lead them to investigate and they will finally be comfortable around your camera.
READ: 5 Facts About Rottweilers That Would Make You Fall In Love With Them
Timing
Timing is extremely important to a good picture. If you are looking for a nice action shot, you need to take it before you go for your walk. And if you want a Buddha-esque one, just take it after the run.
Take Pictures Constantly
Capturing photogenic pictures of your Rottweiler entails that you take loads of pictures. You need to take lots of pictures because the more pictures, the better the chances of one being perfect.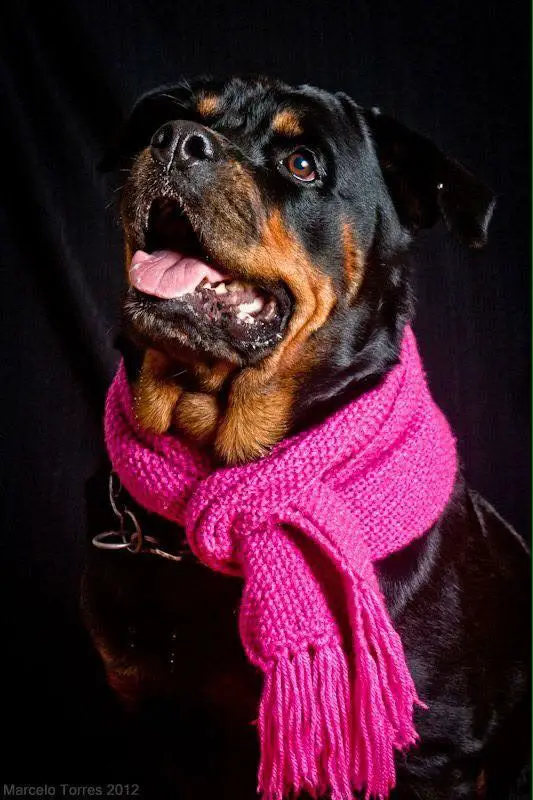 Image: Marcelo Torres
Get Down
Don't just stand up and take pictures of your dogs from the top. Get down to their level and see the magic happen.
No Flash!
You need to stop using your flash because the light from the camera may startle your Rottweiler. Rather use the screens provided, or any background lighting, if available. Or, the sun is still there, isn't it?
Backgrounds Matter
A good background is extremely important if you want your Rottweiler to look like a model. Lighter backgrounds, beaches, and gardens are perfect for they would definitely be the attraction. Also, see to it that the background and the coat don't match.
READ: Aren't Rottweilers Just The Best Breed Ever? Here Are 15 Photos To Convince The Naysayers
Help Is Appreciated
Help is always welcome when taking a picture of your dog. Ask your friend to bring a toy, so that your dog's attention gets focused on one particular spot. And you will get that regal look.
Get Creative
Taking pictures with your dog needs you to be creative. Don't just stand there and ask your dog to pose. Make it interesting or your Rottweiler would simply walk off.
So, your Rottweiler is ready to be on the cover of Vogue. Well, capturing photogenic pictures of your Rottweiler just got easier, didn't it?