The Rottweilers are one of the most often misunderstood dog breeds out there. Due to their bulky built body and powerful looks, they are often considered as very aggressive and dangerous dogs. But this is not the case, they are no different than any other big breeds; it all depends on their owner and the way they were raised. All those who've met a Rottweiler raised by a loving and caring owner, know exactly what we mean.
To help people see this beautiful and cuddly dogs in a more positive light and to further compliment all those kind and good owners, we decided to write seven things that Rottweiler owners should never apologize for.
1. Having dog toys all over the place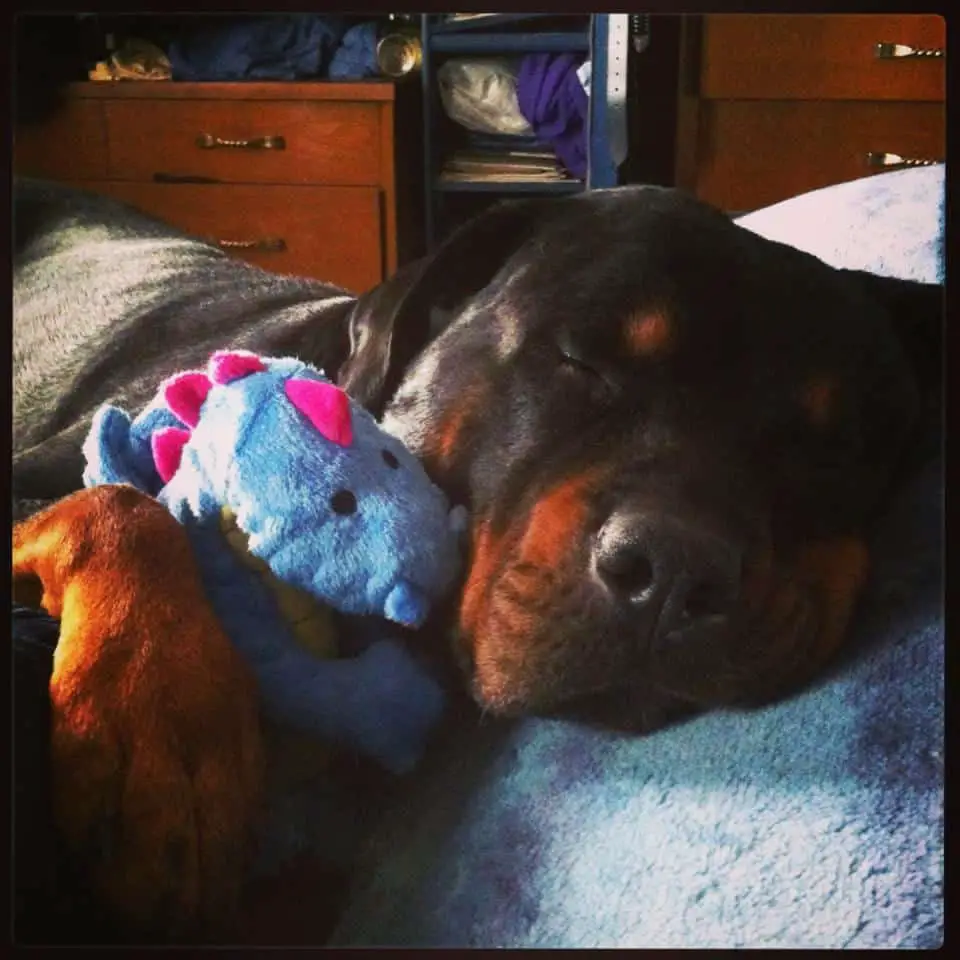 All who've ever owned a Rottweiler know how playful they are. As such, it is very important to keep them entertained. Especially as puppies. And what better than dog toys, especially those that help to keep their gums and teeth keep healthy.
2. Choosing to stay in with your Rottweiler
You should never apologize for wanting to spend time with your pup, and any real friend will definitely understand if you decide to skip a drink or two to cuddle with your
Rottweiler
.
3. Calling yourself a parent
As a loving owner, you'd do everything for your pup, as such it is very similar to being a parent. So don't apologize if you refer to yourself as a part.
4. Always putting your Rottweiler first
In line with the previous point, it is only natural to put your baby first. Spending time and money on this amazing creature is 100% worth it. Though, it can be difficult not to spoil them as with every child.
5. Allowing your Rottweiler on the couch
Couches, beds, chairs, … you name it, they're on it. Well if the dog is clean, we don't have a problem with it, nor should you, and no Rottweiler owners should apologize for it.
6. Saying how much you love your Rottweiler
If you feel something, it is only right to tell about it and show it.
7. Considering your Rottweiler as a family
Any dog owner who raised a loving dog knows how it considers the entire family. As such it is only fair to treat it or should we say him or her in the same way.