Rottweilers are among the ten most popular breeds of dogs as per the AKC. Rotties, as they are affectionately known, have a charismatic personality when trained properly. They also have a superior confidence level, are loyal to their masters, and are very creative and intelligent.
As a breed the Rottweilers are medium-large and a grown male can stand at 24" – 27" and the female at 22" – 25". Their weight varies between 80 and 135 pounds though your Rottie might think they are a lot lesser as they make your lap their home! Rottweilers have this singular habit of leaning on their masters as a sign of affection.
Rottweilers have a very fine character and are evolved to convey pure love. Here are some unknown facts about Rottweilers:
1. Rottweil
It was around 73-74 AD that the ancient Romans and set up camp near the river Neckar in Germany with their herding dogs. The sturdy and stout dogs remained through the middle ages and began to be used for hunting bear and as herders. The name eventually became Rottweil, named after the town near the river where the Romans settled.
2. The Oldest Rottweiler Club Is In Germany
Established in 1917, the AllgemeinerDeutscher Rottweiler-Klub is the oldest Rottweiler club that is still functioning. This club is based in Minden and is also the sole association nationwide for this breed.
READ: 8 Reasons Why Everyone Loves a Rottweiler
3. Rottweilers Nearly Became Extinct
The main cause of this near-catastrophe was the rampant industrialization in Europe. Rottweilers were no longer required to herd cattle in the second half of the 19th century as railroads came in. But dedicated dog lovers kept the breed alive. At the start of the 20th century, a new engagement was found as they turned into military and police dogs.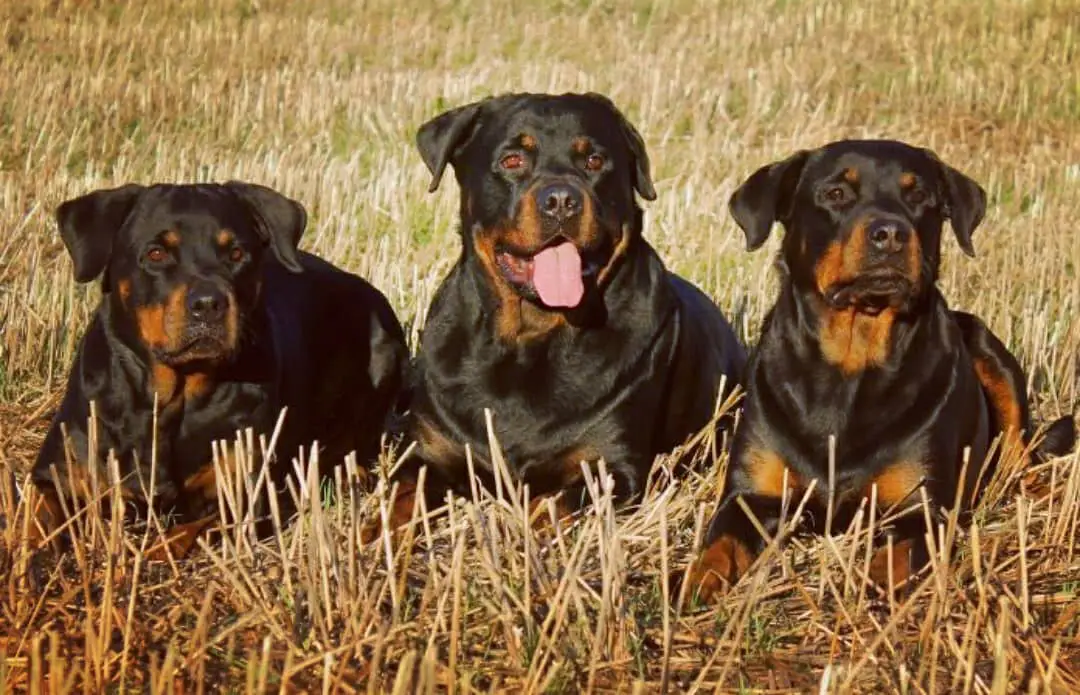 4. Part Of The 9/11 Rescue Team
In the aftermath of the twin terror attacks in New York, these sturdy dogs and their handlers were deployed at the WTC site. The Rottweilers courageously searched shoulder to shoulder with the golden retrievers and the imposing German Shepherds.
5. A Rottweiler Won The AKC Human Fund ACE Award For 2015
Wynd from Virginia won in the category of Therapy Dog in 2015. This incredible therapy dog served veterans and their families at TAPS  and Hampton Veterans Hospital serving veterans suffering from substance abuse and PTSD. Wynd also assists at the BARKS program at Suffolk Humane Society.
READ: Disabled Veteran Denied Access To Hotel Because Of His Service Dog
6. Fame In Fiction
Rottweiler has been immortalized in Good Dog Carl children series. Alexandra Day is the author and, the first copy came out in 1985.
Hope these enjoyable facts about Rottweilers will make you want to immediately get one for yourself!