Rottweilers, being one of the oldest breeds of dogs, are not yet hampered by the refinement of making new breeds. They have many unique qualities that many dog owners may not know. Many professional dog distributors with foster homes and Rottweiler parents talk about how the Rottweiler is one such breed that is serious to handle yet playful at the same time.
READ: 9 Signs Your Rottweiler Dog is Actually Your "Baby"
Here are five unique characteristics that all Rottweiler parents would agree with.
1. Rottweilers Are Quite A Smart Breed
Rottweiler parents claim that their dogs at times turn up to be smarter than them. They are very clever and they analyze situations before acting upon them. That is why the novice dog owners are advised to think a lot before taking in a Rottweiler as they are not for everyone.
It is hard to understand a Rottweiler initially. But once you realize that they want to understand your behavior first, it gets easy. They are smarter than most other dogs and tend to help their parents by understanding them.
2. Rottweiler's Appetite is Huge
This is a point that all Rottweiler parents would agree with. The more you treat your dog, the more they would try to get food from you! Do not forget that the Rottweilers are clever and they can trick you at the same time.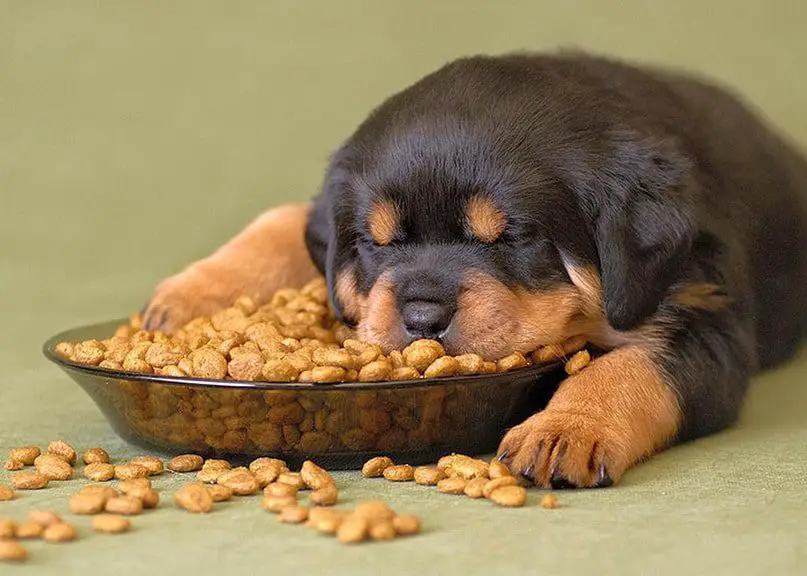 They are stubborn when it comes to food and can keep eating unless you stop feeding them. This gets troublesome as they turn obese and develop various health risks.
3. The Stubbornness Of A Rottweiler
Many of Rottweiler parents claim that the stubbornness of their dogs become a headache. They are wilful and require a lot of training and necessary socialization. Although it is not a tough task to train them since they are very clever.
It is important to note that one should not get repetitive in training their Rottweiler as many Rottweiler parents say that it turns their dogs slow and uninterested in activities.
READ: 12 Things Your Rottweiler Is Better At Than You
4. Rottweiler's Strength And Physique Are Unmatchable
Rottweilers love playing rigorously with other dogs which might seem violent. Although many Rottweiler parents say that it is just how they play. They also play with small gentle dogs and since they are intelligent, they realize when they have to be gentle while playing.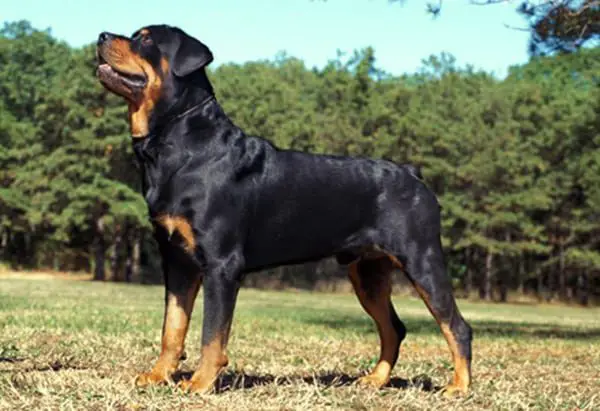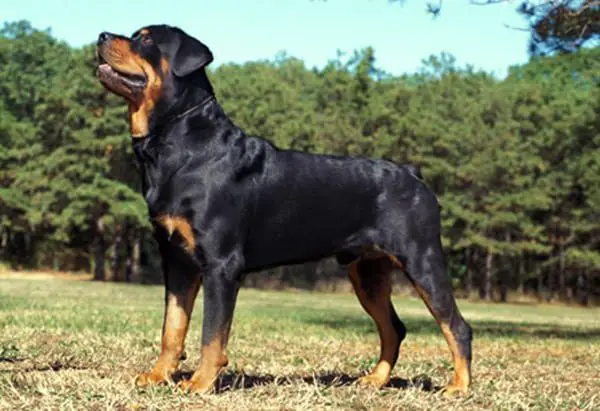 5. They Are Adorable House Pets
Many people might disagree with this fact, but Rottweiler parents will vouch that their dogs can be extremely domestic. They are to be treated as a member of the family and the desire to be petted as all good pets do!
Rottweiler parents always testify how adorable and friendly this breed can be. Don't go by the movies where they are oft-portrayed as monsters. Take one home and discover for yourself!