Since time immemorial, a dog's main job has been to guard against unwanted persons and also protect its owner as well. Whereas every dog can be a home guardian, there are however some specific dog breeds that have the traits needed to ward of unwanted people and also offer protection as well. Here are 10 best dog breeds for protection that you need to know especially if you want to get a dog to protect you and your family.
10 best dog breeds for protection
This is one of the best dog breeds for protection, thanks to its physical strength, courageousness, protection instincts and outstanding family loyalty. This breed literally uses its massive strength to knock over any intruder who crosses its path. However, it is quite docile when it is in a family environment and it can also make a great household pet as well.
If you are having trouble protecting a large piece of property, a Doberman Pinscher could be the best option for you. The breed isn't only incredibly fast, but it is also able to reach at a stranger or intruder within a very short amount of time. Even though it is the world's fifth smallest dog, it is however fearless, ever alert and loyal.
Rottweiler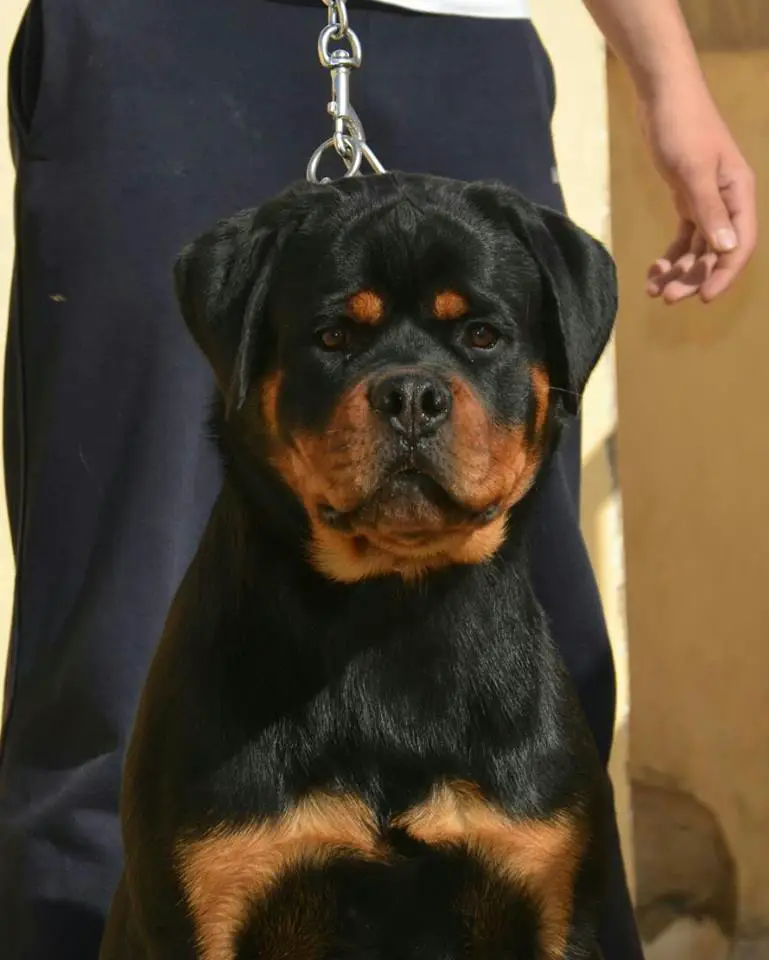 Rottweilers are typically bred as cattle-protecting dogs. They are however relentless protectors of their owners. In addition, they are quite intelligent and loyal to their owners. They can get aloof with intruders if they aren't familiar with them and they are also very quick learners.
This breed of dog was traditionally used for purposes of protecting herds of sheep. It possesses the traits of a typical guard dog, and it is also active, loyal, strong and courageous. It can make a devoted family pet once it is properly trained in obedience and well- socialized.
Puli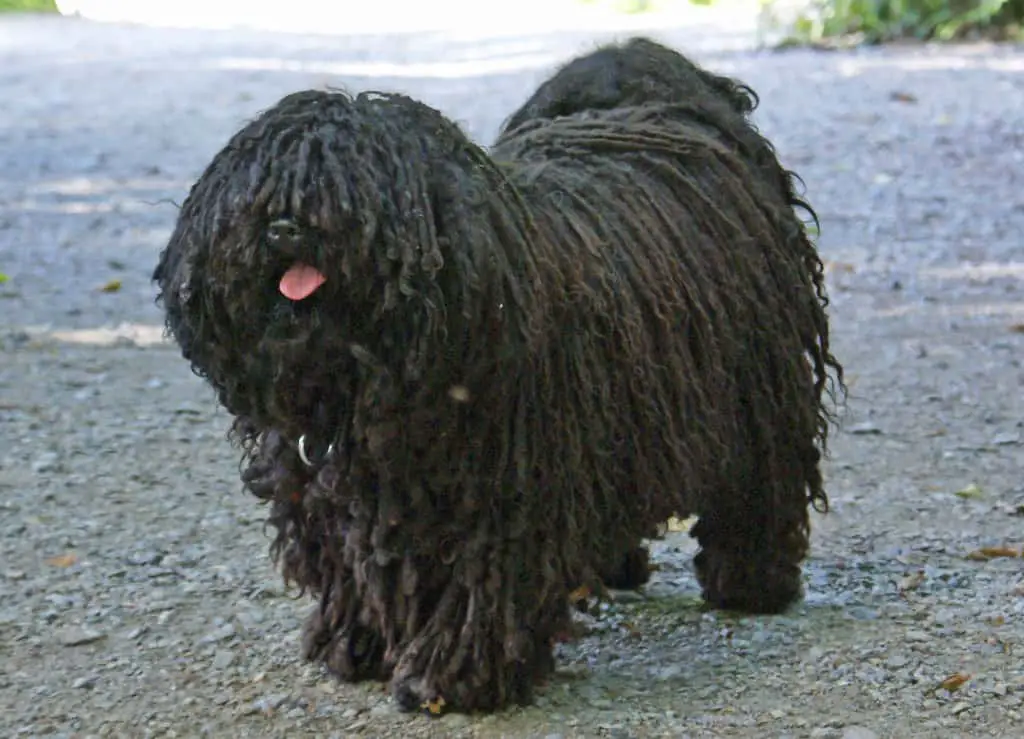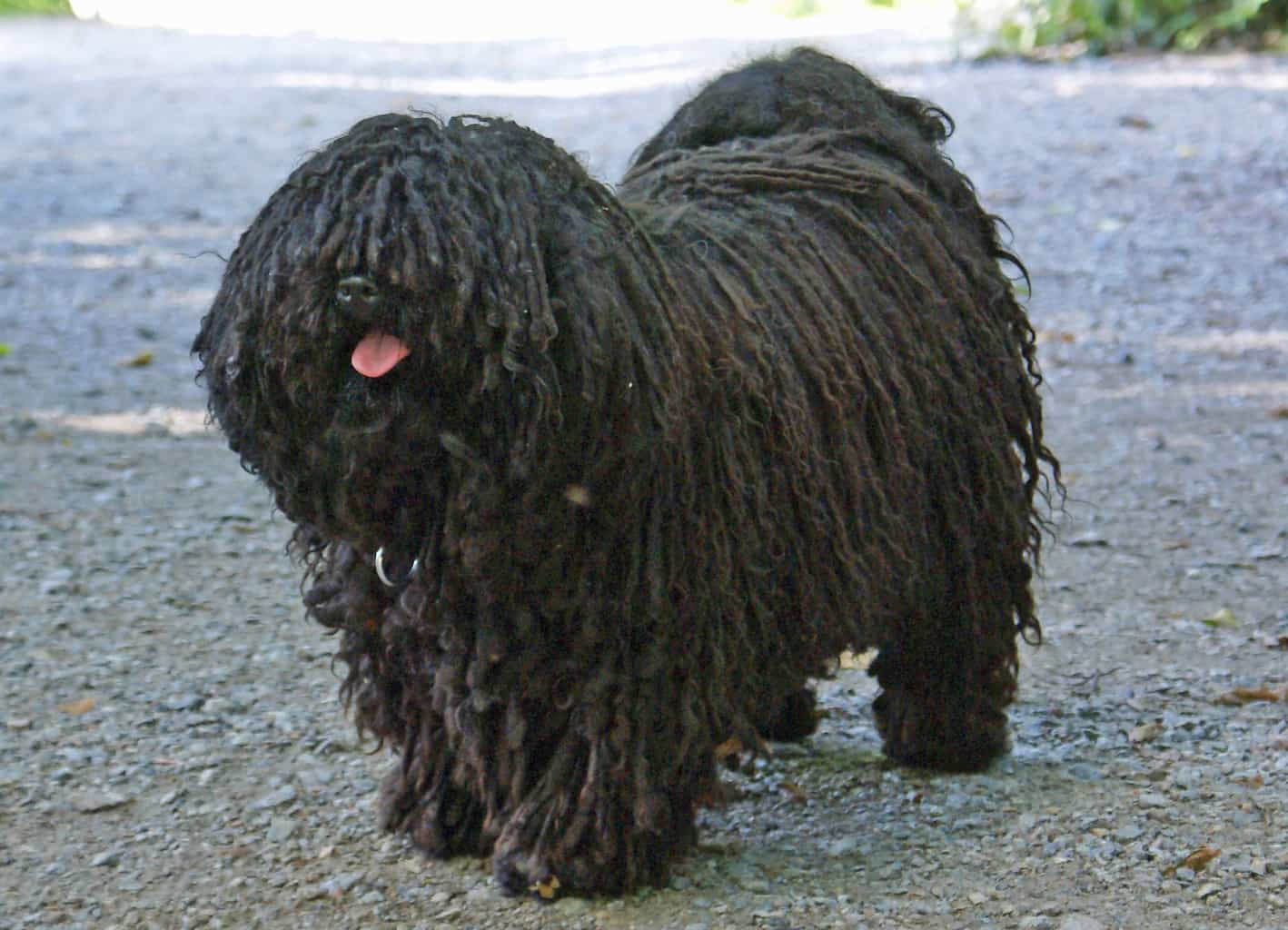 The breed is known for its suspicious nature. It is always alert and it will bark to alert its owner of anything weird. It is very smart and requires constant companionship. It is a great choice for families with active lifestyles, thanks to the fact that it loves running, hiking and outdoor activities.
The breed is powerful, strong and a dominant dog that requires strict training. It further requires physical and mental stimulation and also requires constant attention as well. A Giant Schnauzer is powerful, compact and intimidating. Its extreme family loyalty makes it an excellent guard dog.
German Shepherds are known to be bold, confident and fearless. German Shepherds are extremely intelligent and therefore quick to learn commands. As such, they are one of the favorite police dog breeds. Although they exhibit a calm demeanor once in a household environment, they can quickly react whenever their family or home is under threat.
The breed was originally bred to help hunt lions, thanks to its strong prey drive. It is loyal and makes a natural watchdog. It is quite selective in its barking and its barking therefore needs to be taken seriously. It however needs to be properly managed and trained for it isn't naturally obedient.
The breed is quite territorial and it further has a very strong instinct to protect its family and home. Although it is known to be aloof with intruders and strangers, it however craves for affection from its family.
The breed is normally confused with American pit bull terrier. It was originally bred for bull and bear fighting. Its protective and aggressive nature makes it a great guard dog, although it needs to be properly trained and socialized from a tender age. It makes an excellent household pet because it is only aggressive whenever it is protecting a family member.
Once you choose any one of these 10 dog breeds for protection, you will definitely protect yourself and your family adequately.