Toilet training is a mess, we know. But you need to think from your dog's point of view too! They can hardly just walk up and open the door and do the deed. They need you to assist them. But before that, you need to have patience and deal with them in a way that is not only helpful but also encouraging. Toilet training is a huge deal, trust us. And once you have crossed that barrier, it is smooth sailing for all.
READ: Tips And Techniques For Training Your Dog
Consistency
Consistency is key. Especially when they are puppies, your task becomes even more important. When you are toilet training them, remember to keep murmuring words of praise. Encourage them continuously and don't let them stay out after they are done. Set some boundaries in the beginning, so that they don't get too mischievous.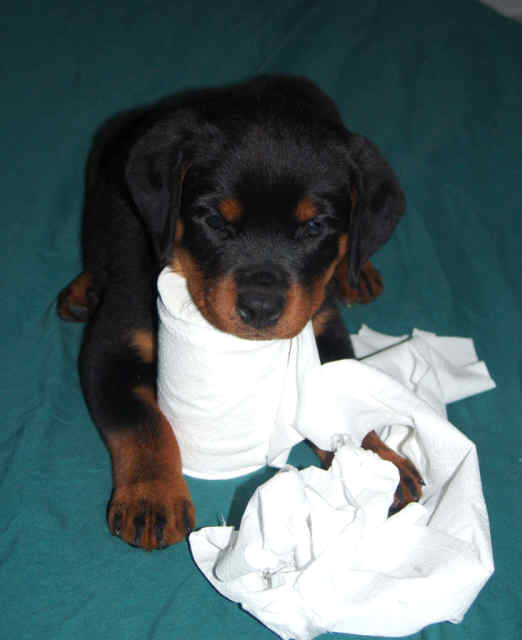 The Night
Ahh, the chills! We know no one wants to go out at night but you have to. When your Rottweiler is a puppy, toilet training them at night is essential. They might not want to go, you might not want to go, but both of you have to. There is no other option. Set an alarm for every couple of hours and do it. If your Rottweiler doesn't do it, then you might have to set the alarm for one hour. Don't forget words of encouragement- that is key.
Accidents
Accidents happen. And you can't help it. As their master, it is of utmost importance that you never lose your temper. Don't ever beat them for this. It was an accident and they are just babies. Simply clean it and tell them to go. Your real toilet training will come out now, for if they go out and do it, you have succeeded. If they don't, you have to persist. Don't encourage them if they don't go out. Encourage them only when they go out and do their business outside.
READ: Training A Rottweiler Is Done Best With An Iron Hand And Some Tasty Treats
Toilet training can be difficult, just like training them for anything else. But all you need to do is have some patience and consistency. Your dog needs you, and while it may take months, with the proper dedication, you can speed things up.