Keeping a guard dog breed at home is wonderful but also difficult. These dogs are fiercely intelligent and loyal but they require proper training and a good deal of care. While there are multiple guard dog breeds around the world, this is going to be a showdown between two of the most famous. Get ready for Doberman vs. Rottweiler!
Doberman
Temperament With Children
Naturally protective of children they grow up with, a Doberman needs proper training and socialization in order to fit in well with the family. However, parents with very young children should not leave the two unattended, especially during mealtime and playtime.
Intimidation Factor
There's no denying that a Doberman is an exceptionally powerful-looking dog. Their bodies are well-muscled, lean, and athletic. Undoubtedly they are quite intimidating to look at.
Trainability
Regularly in the ranks of the top five most intelligent dog breeds, training a Doberman is not hard for those who know what to do. They have an innate desire to please those they love and respect. However, they aren't recommended for novices.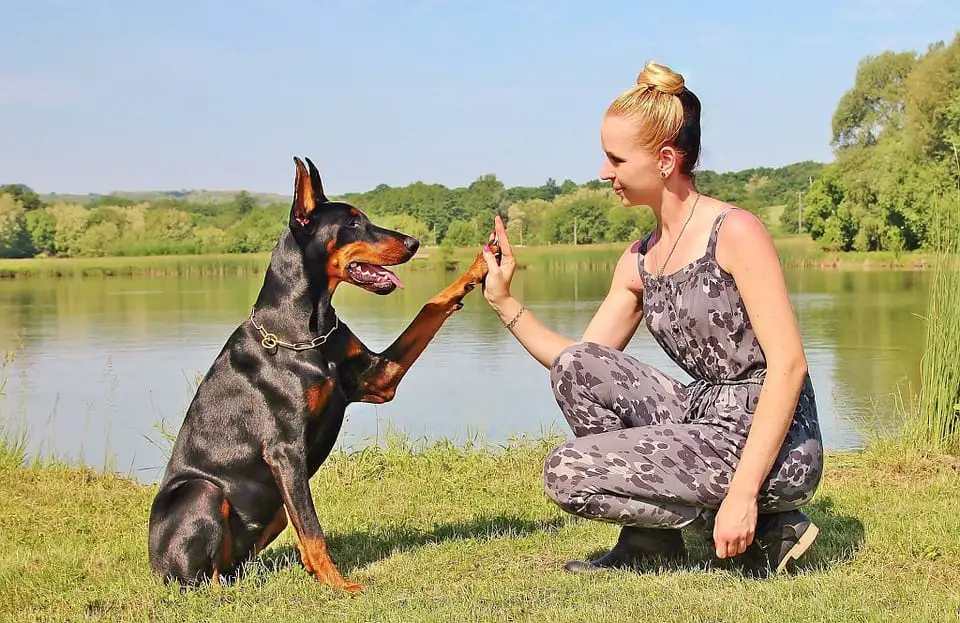 Health And Life Expectancy
A few hereditary health issues like hip dysplasia, dilated cardiomyopathy, deafness, and arthritis are common in this breed but on average they have a longer life expectancy than the Rottweiler.
Ability To Protect
Generations of being bred as guard dogs has ensured that a Doberman is inherently a watchdog. They are the breed most commonly used by military and police personnel.
Rottweiler
Read: Saved By The Fish! The Graft That Saved A Rottweiler's Life
Temperament With Children
If treated with proper respect, Rottweilers can develop deep bonds with their families. However young children especially toddlers should not be left unattended as they will not know how to behave with the dog. In a comparison of Doberman vs. Rottweiler, the Doberman is better around kids.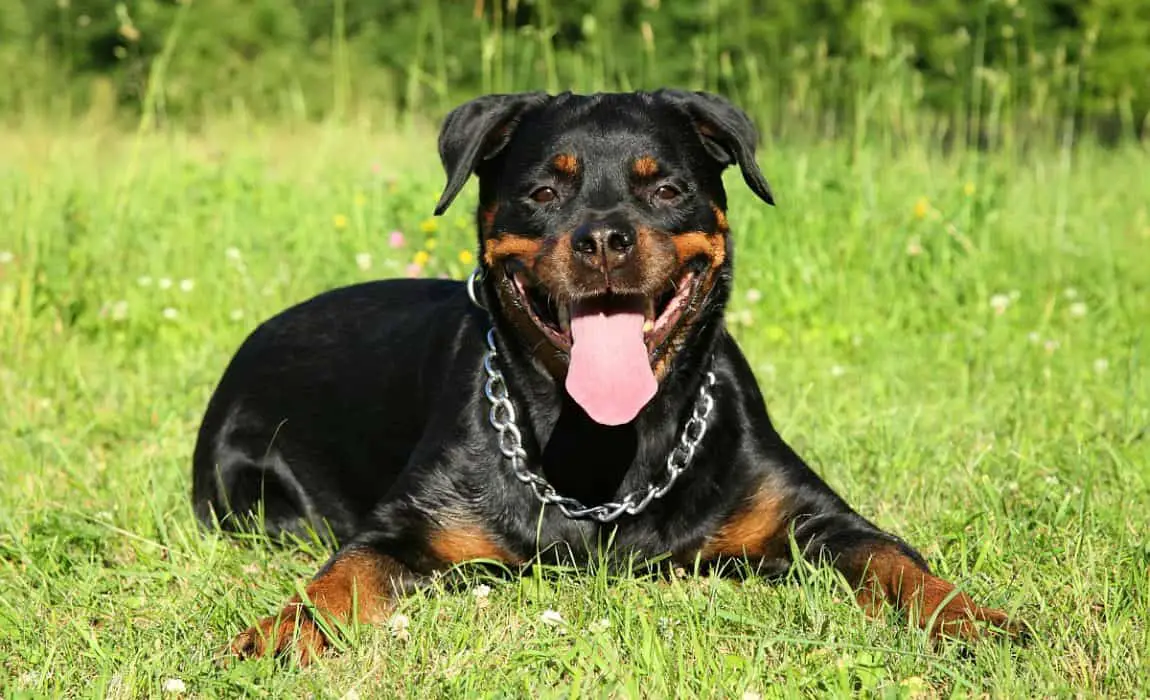 Intimidation Factor
Rottweilers are large, powerful-looking dogs with noble heads and coal-black noses. However, there is something much more elegant and sleek about a Doberman which makes it seem frightening.
Trainability
With their levels of intelligence, Rottweilers are amazingly quick learners. But the disadvantage of this is that they can easily pick up bad habits as well as good ones. They need strong, sympathetic trainers who are consistent in their approach. Overall the Doberman wins this round again because it continuously ranks in the top five most intelligent breeds.
Health And Life Expectancy
Just like in a Doberman, there are a few hereditary health issues which plague Rottweilers. These include bloat, obesity, hip and elbow dysplasia, and wet eczema. However, the Doberman again wins because it has a longer average life expectancy than the Rottweiler.
Ability To Protect
Natural protectors, you don't really need to teach a Rottweiler anything about protecting their family, home, and loved ones. It is already deeply ingrained into their psyche. In a Doberman vs. Rottweiler situation, the Rottweiler definitely beats the Doberman in this round.
While the Doberman vs. Rottweiler match has been a grand showdown because both breeds are truly magnificent, the Doberman is the clear winner here.