Well, your Rottweiler IS a superstar and everyone should get the chance to meet them. So, if you want to put your Rottweiler up as a social superstar, you need to follow a certain set of rules.
Your Puppy Be Socially Engaged From A Very Early Age
A Rottweiler puppy needs to socialize with other dogs, puppies, and their own mother until they are 3 weeks old. This will allow the pup to engage with the normal behavior of dogs. After that, they can be engaged with other humans and various outdoor environments so that your Rottweiler comes up as a social superstar.
READ: Rottweilers Are Both Smart And Goofy: Establish Yourself As The Leader If You Want To Keep Them That Way
Be Wary Of Your Surroundings
Your Rottweiler is a superstar, so you need to verify the surroundings while you put your Rottweiler up as a social superstar. If they are not comfortable with their surroundings, ease them into it. Don't push them into an environment that they squirm from. It would do more harm than good.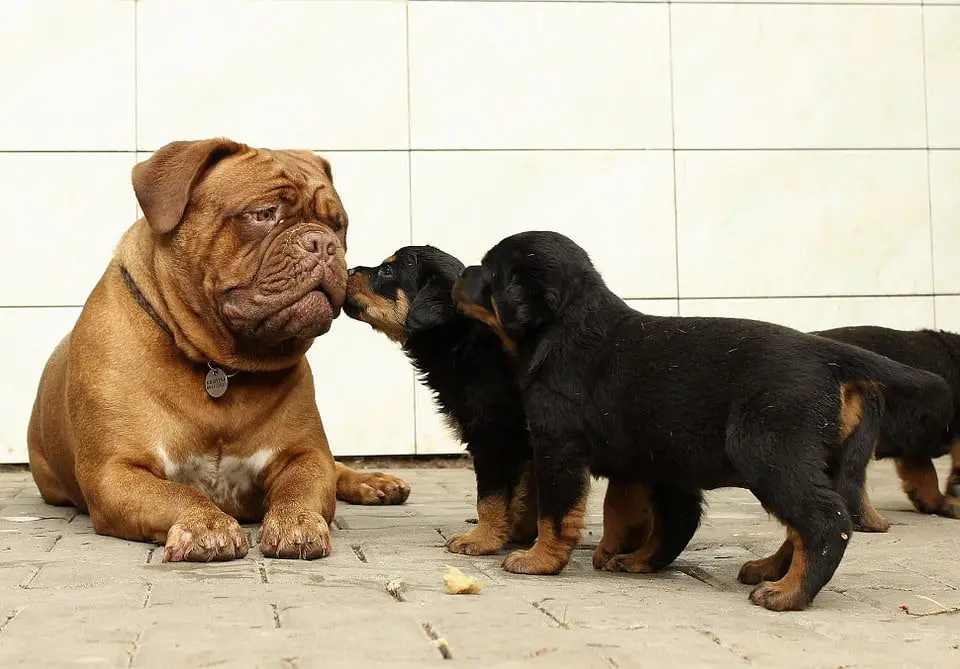 Socialization Schools
A puppy would be best suited to a socialization class because they would find other puppies to hang out with. Now, remember, putting up your Rottweiler as a social superstar entails you find them a side-kick. Not only would they get accustomed to a whole host of smells and instincts but you would also be able to learn training skills.
READ: 9 Things Only People Who Are Obsessed With Rottweiler Will Understand
Interactions With Other Dogs Should Be Supervised
Every interaction between your social superstar and other dogs should be supervised. You never know when one dog will get really defensive and start biting your dog. Or when your dog would start biting the other dog. Calm down the dogs and let them start playing.
So, why not start it today itself? Putting up your Rottweiler as a social superstar can be fun, you know?
Featured Image: James Thompson