The highest mountain in Wales was the setting for a trekking challenge undertaken by a couple of dedicated animal lovers. Accompanying them was a German shepherd and a Rottweiler rescue dog. These two dogs accompanied Dan Smith and his partner Kate Courtnell on the 6-hour trek to collect money for Dogs Trust Salisbury.
Having Fun And Doing Good
The trek was a lot of fun but tiring and Kate said that they were pleased when they completed it. She has been supporting the rescue, Dogs Trust for several years and October marked the fourth anniversary of her adopting Saxon the German shepherd. It also marked 2 years since he was diagnosed with an ailment that affected his pancreas. But this brave doggo has faced his ailment quite well.
READ: Is The Rottweiler A Good Family Dog Breed?
Rottweiler Rescue Dog Accompanies The Trekkers
It also was Saxon's 5th birthday and they set out with the 6-year-old Rottweiler rescue dog to celebrate this triple milestone. They wanted to help the charity who had made all this possible, as they completed the challenge together as one family.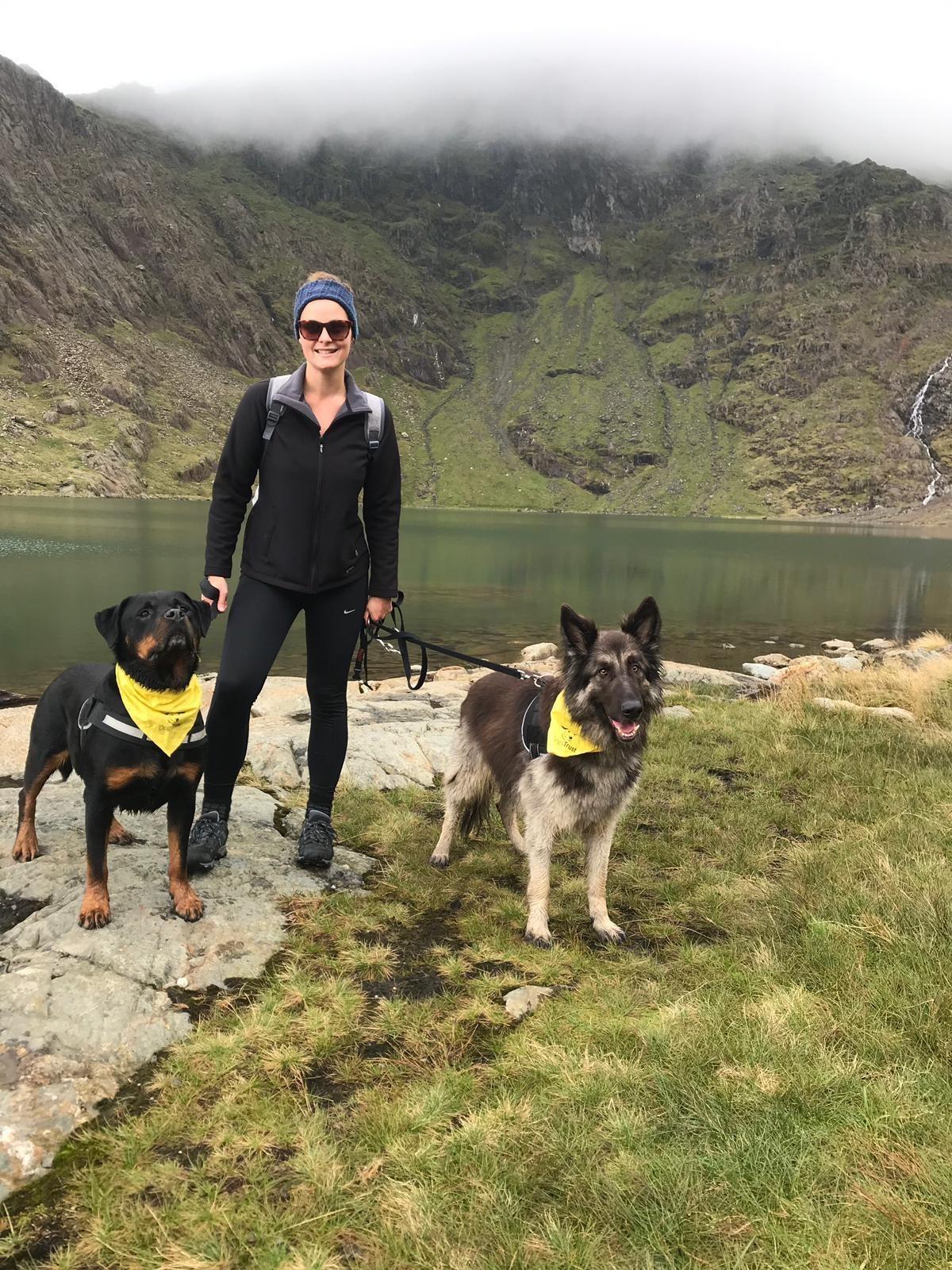 A Life Less Difficult
Kate believes that every dog is in line for a forever home, even as many dogs without a home wait their turn at the re-homing center. Kate wants to make life easy for the dogs waiting to be rescued. And she is accompanied by her rescue dogs in her efforts.
A Profession Of Love And Trust
Kate first started volunteering in 2013 as a kennel and events assistant. She made Dogs Trust her preferred charity both at work and her home. The German shepherd and the Rottweiler rescued from the shelters accompanied her for the tiring trek. But she is happy with their achievement.
A Small Fortune For The Dogs
Dan and Kate have between them managed to raise £350 through the trek though it has left them aching all over. This small fortune will help in the care of abandoned and homeless dogs.
Rottweiler rescue dogs are used for search and rescue. They are also used as therapy and guide dogs. And during their off times, they are our close friends, loyal guardians, and the greatest ever pets.
READ: Dog Breeds Who Have Provided Their Service To The Nation With Honor
The Samaritans who participate in Rottweiler rescue have persevered to save the dogs forced to live in shelters. Rottweilers are abandoned or left in a shelter for several reasons. Most often insufficient funds, hyperactivity, relocation, and a lot many more reasons force owners to abandon their doggos. We can hope that the untiring effort of Kate and Dan and the German shepherd and the Rottweiler rescue dog have helped a few of their friends find their forever homes.