Be it humans or our favorite Rotties, a healthy diet is necessary for all. Rottweiler needs both home-cooked delicious meals as well as the supplements from dog food. A balanced diet is required to make sure your Rottie pup grows up to be a healthy and happy doggo.
Healthy Diet Benefits
Could there be any drawbacks when your Rottie follows a healthy and balanced diet! We love to spoil our furbabies with lots of treats and they absolutely deserve them. But our Rottweilers can become obese if a good diet is not followed along with regular exercise. Give your doggo good food and see them become more active. This would, at a later age, mean lesser health problems for your Rottie.
READ: Proper Diet For Your Dog
A healthy and nourishing diet will keep your Rottweiler energetic and enthusiastic. They will be leaner and more active!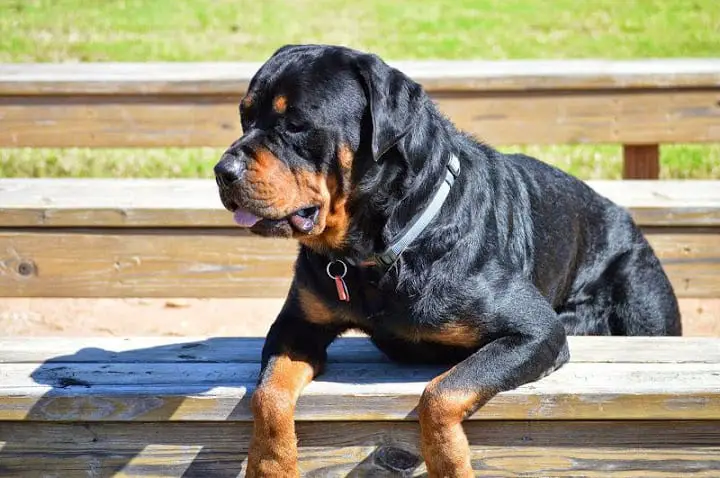 The benefits will also be visible in their shiny coat. An unbalanced diet will result in a lack-luster coat and flaky skin. They may even lose weight drastically.
Give them healthy food and the trips to the vet will be at a minimum. Why not spend on providing your dog highly nutritious food instead of spending that same amount for multiple vet visits when your dog falls sick.
Continued Unhealthy Diet Can Cause Great Trouble
Unnecessary fat is not considered good for any species and Rottweilers are no different. A chubby Rottie may look oh-so-cute but their health is not as good as it appears to be. These guard dogs are meant to have an active life with protein-rich diets to keep them energetic all day. They love to please their hoomans and do whatever is asked of them. This, in turn, is rewarded with treats and these good doggos earn a lot of them. This can easily turn into a very unhealthy habit so find new ways of rewarding your doggo. Obesity is inherent in Rottweilers so take them for a walk daily or have enough open space in your house to make them exercise.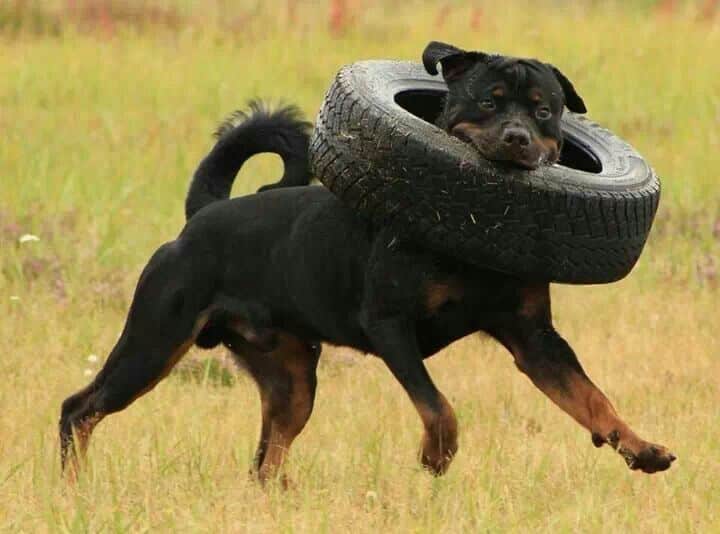 Playtime is especially important for puppies and the growing doggos. An unhealthy diet will make them lethargic and unwilling to play or exercise. This lazy lifestyle will soon turn them obese and the worst result of this will be an early death for your beloved Rottie. It has been observed how fat Rottweilers tend to have a shorter life expectancy than the healthy, lean, and muscular ones. Overfeeding not the way to show your love for them. Give them a healthy diet and see your Rottweiler live a happy and healthy life.
READ: Foods Poisonous For Your Rottweiler: Avoid These 5 Items At All Costs
Remember to keep your Rottie's diet protein-rich, with low-fat content. Meat or meat-meal should be there in every serving along with other healthy and nutritious items. Stay away from wheat, corn, and soy.
Serve your Rottweiler healthy food every day and be careful with those treats. Make them exercise every day and take them to a vet at the first sign of trouble. Control the diet but you can always shower them with loads of boops!