A Rottweiler is a big dog, we all know that. Therefore, controlling the reins of your Rottweiler becomes even paramount when you take them out on a walk. They are known for being assertive. They might actually pull you a great distance before you come to a stop!
But, this isn't good behavior and as a master, you must establish dominance over your Rottie. Here are some ways through which you will become an expert at controlling the reins of your Rottweiler.
READ: Teach Your Rottweiler To Behave!
Establishing Dominance
You have to assert your dominance before your Rottweiler. One way you can do that is by walking in and out of a room before they do. But remember, you need to call out their name and let them come in after you. As they do, reward your Rottie with a pat. Follow the same pattern even when walking outdoors. Don't let them lead you on, control them in the direction that you have to go. This way, the doggo would understand who controls this relationship.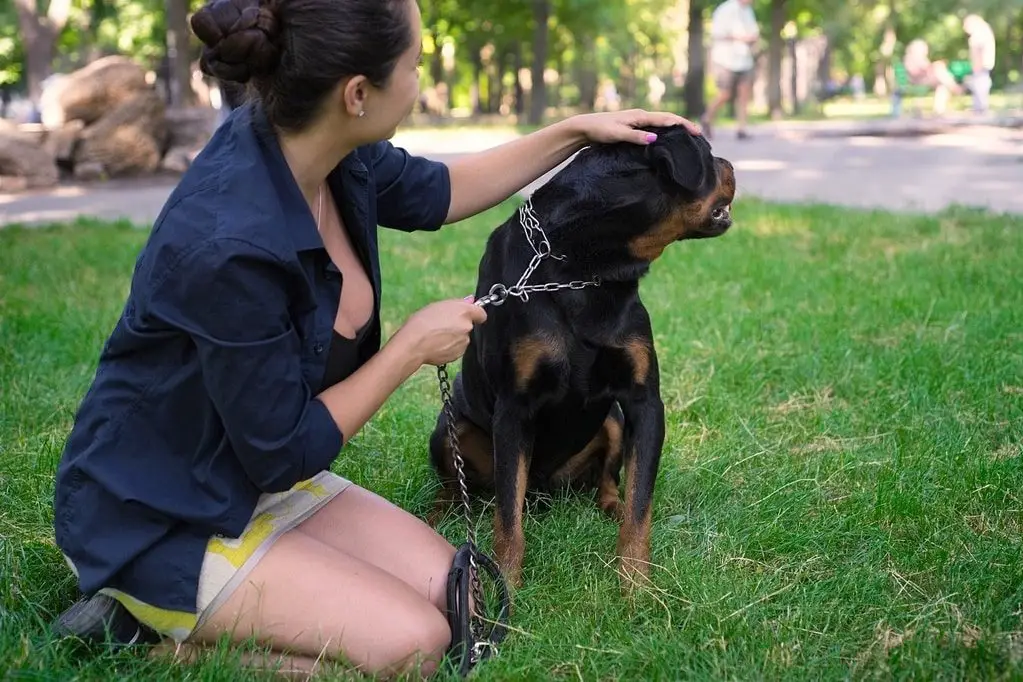 Pulling The Leash Correctly
When your Rottweiler is tugging on the leash, simply hold your ground, firm and steady. Don't pull back. You need to turn around and walk in a completely opposite direction. When your Rottweiler is tugging on the leash, make them understand who is controlling the reins in the relationship. It is very important that you don't give in.
READ: Start Training Your Rottie With The Sound Of A Clicker
Averting Distractions
Possibly the trickiest of the lot, you need to avert distractions when out on a walk. It is pretty much given that your Rottie would be so excited about going out on a walk that they will get interested in anything that they see. You need to get hold of a chew toy, a few dog treats or anything that will put their focus back at you. When they are tugging on the leash, simply turn around, and give them a toy. This will keep their attention towards you and you wouldn't have to create a scene in the middle of the road.
Leash pulling is a tricky part of your Rottweiler's life. And you really need to show them that you are the one controlling the reins of your Rottweiler.