When it comes to grooming your dogs, live by the maxim 'little and often'. Grooming Rottweilers, unlike long and curly-haired breeds, isn't incredibly time-consuming but is still necessary. These bathing tips for Rottweilers can guide you through the breed's cleanliness requirements.
READ: Fleas and Ticks – Learn How To Get Rid Of Them!
The first question is of course, how many times should you be bathing your Rottweiler? Rottweilers have a short double coat, which means they shed excessively. So the ratio of brushing to bathing tips for Rottweilers heavily in favor of the former. And if your dog isn't getting himself dirty on the regular, then there's no need to bathe them all too often.
But a bath every once in a while is a necessity. And here's a pro-tip: before you bathe your Rottie, brush him. Otherwise, when he gets wet, the hair will get matted and irritate his skin.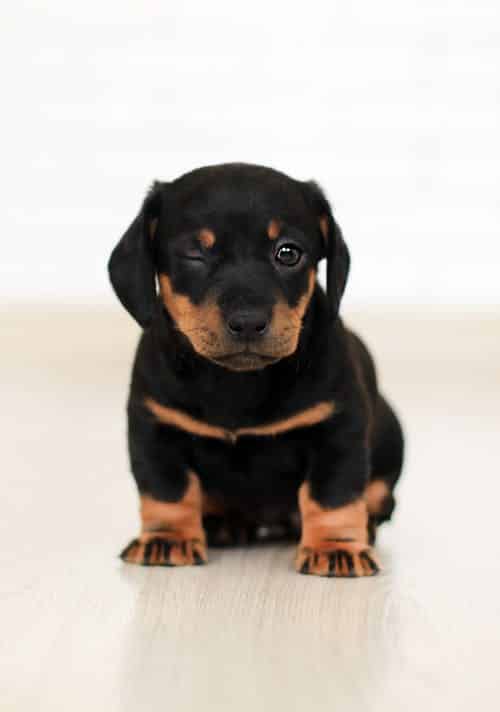 The average adult Rottweiler weighs upwards of 100 lbs, which means getting him in and out of a tub will be a nightmare. Make him comfortable with taking baths in a walk-in shower. Start when he is a puppy so that he's comfortable with the process. You could also install a non-slip mat in the shower area to make sure your dog is comfortable.
READ: Valuable Rottweiler Training Tips That Really Work
A good rule of thumb for the water temperature is that it can't be hotter than what you'd use for a human baby. Use lukewarm water and avoid pouring it directly on your Rottie's face; protect his eyes and ears. Work the shampoo into a gentle lather. Massage it all over your dog's body, being careful not to get soap in his eyes. Rinse well because any soap left in his fur can irritate your dog's skin once he's dry. Rinse, rinse, and repeat the rinse. Keep talking to your dog in a soothing voice to reassure them.
When the ordeal is over, make sure to pat your Rottweiler dry with a towel lightly to prevent excessive shedding. Let him then air-dry naturally.
If you found these bathing tips for Rottweilers helpful, or if you have some more tips to add, let us know in the comments!
Featured image: Vinay Pateel