Nothing seems fantastic than having your lovely Rottweiler by your side when you are traveling. It actually seems difficult to leave your Rottie at home especially when you and your pooch remain bound all the time while being at home. Your pooch can intuitively sense your thoughts, so it's not unexpected if your Rottweiler recognizes the symptoms that you're going to leave for a vacation without him. Well, you no longer need to leave your Rottie at home. We have found a list of Top 5 Rottweiler-Friendly Vacation destinations.
Here are the 5 Best Rottweiler-Friendly Vacation Destinations!
Rottweilers by their nature enjoy long mountain hiking, playing, and running around in the park. They are initiative and close to nature. You can take your Rottie to a large number of dog-friendly parks and restaurants as they act more mannerly. Rottweilers are allowed on most of the beaches but they don't fancy swimming unless taught carefully. Here I have listed the top 5 vacation destinations that you shouldn't miss if you are planning a vacation with your Rottie.
1.Orlando, Florida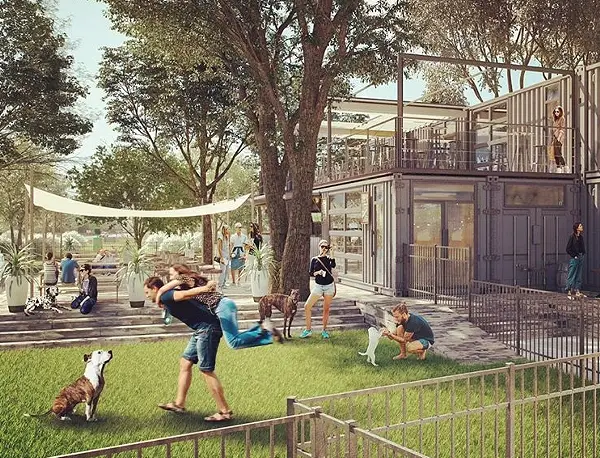 The charming state of Florida has a plethora of dog-friendly hotels and accommodations, including earthy campsites, cheap hotels, and even attractions that entertain your four-legged friends.
With Florida's beaches, cities, hiking trails, and food outlets, you'll never run out of pet-friendly places to visit or activities to enjoy with your pooch.
There are so many parks and thrilling spots to visit with your Rottie in Orlando. Some of them are discussed down below:
Winter Park, Florida
Winter Park, located just north of Downtown Orlando, is a beautiful and artistic city with a wealth of enjoyable activities for both families and their furry friends. Over 70 dog-friendly parks can be found in the neighborhood, as well as a charming yet bustling downtown area and a large range of yearly fests.
Park Avenue is known as one of the most famous streets in Orlando where dogs of every breed are welcomed.  Play hide and seek, water games, and jolly bottle fetch with your Rottie. You can find a lot more fun activities out there.
Moreover, Bullfish is a Rottweiler-friendly store in Park Avenue. You can take your big Rottie fellow to pick its own choice. Pookie's Pet Nutrition and Bow Bow Bakery are particularly famous for dogs. You can get anything you need for your Rottie from here.
Dr. Phillips Dog Park, Fleet Peeples Park, and Lake Baldwin Park, which also offer a sandy dog-friendly beach, are all popular for Rottweilers. Your Rottweiler can enjoy off-leash running after the ball, playing, and having a lot of fun.
Windermere, Florida
The most attractive and thriving city in Orange County, Florida is Windermere. It's one of Orlando's world's most popular suburbs. Windermere is well-known for its magnificent lakefront houses, celebrity residents, and peaceful, lovely ambiance.
Windermere is crowded with dog-friendly vacation resorts, a long chain of hotels that offer dog-friendly rooms.
It also has Windermere Farmers Market that allows leashed pets. You can bring your Rottie fellow with you and enjoy shopping. You can shop for any Rottweiler accessory or food item from this market.
It is 6 miles away from Disney World. If you get bored of just roaming and seeing in Windermere, you can even take your Rottie to Walt Disney World Resorts, parks, and campgrounds.
If your lovely Rottweiler loves beaches, the good thing is that Windermere is only 25 miles away from the Atlantic Coast. Rottweilers enjoy going to the beach because it provides them with a fresh environment to roam. This is particularly true for Rotties who have become accustomed to living in cramped quarters as a result of city life or apartment living. In fact, dogs of all ages can enjoy the sand and waves. Let's go splash in the sea and tour the shore with your lovely fellow!
2. Sedona, Arizona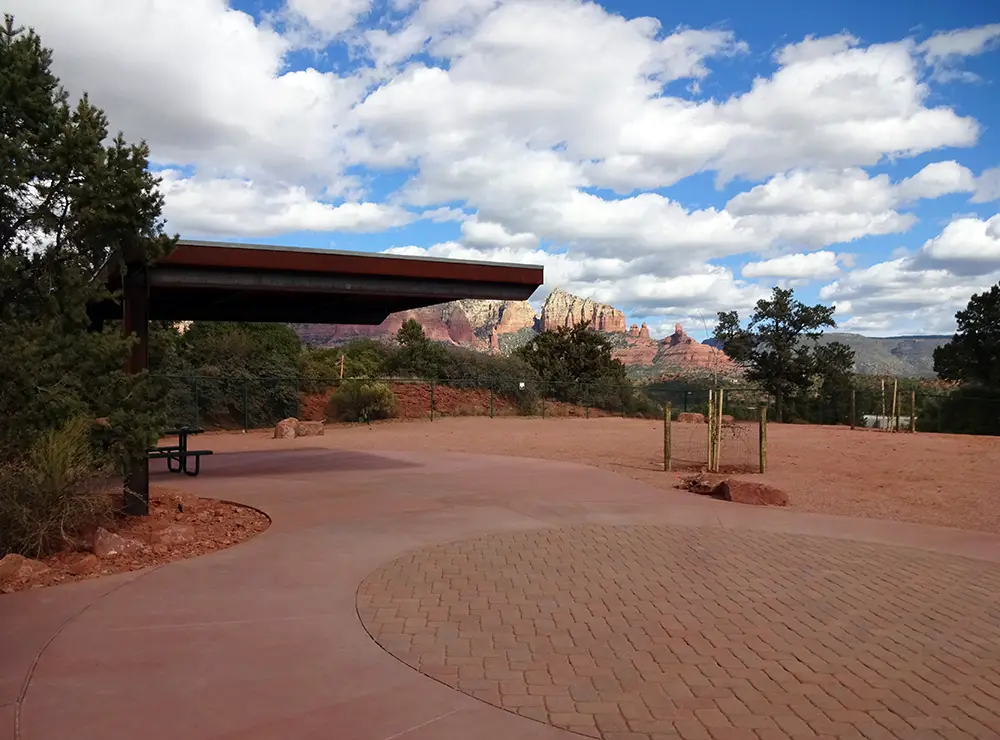 If the name "Arizona" makes images of desolate, sandy scenery, you've probably never gone to Sedona. There's something very mystical about such paradise covered in red rock formations, which are thought to offer soothing relaxing power. The abundance of leisure relaxation and the magical sensation in the wind. Dogs are allowed at multiple venues throughout the city.
There is nothing desolate in Sedona but a lot of fun things to do and visit with your lovely Rottie. It offers many dog-friendly hotels, parks, and long road trips in jeeps with your doggie fellow.
Adventurer Red Rock Tours
Many tour operators offer guests tailored adventures. Whether you want to explore the red rocks or see around Sedona you can choose between three different tours: Boynton Canyon Tour, Bell Rock Tour, and Chapel of the Holy Cross Tour.
The best thing is dogs are welcomed on all trips, even Rottweilers! If your Rottie doesn't want to go, he can stay even with other dogs. They will take proper care of each and every dog. And even if he wants to enjoy things with other dogs, they can bring him on tour with them. Is it not so sweet?
Some tour operators in Sedona also offer a special discount simply for bringing your dear Rottie fellow with you.
Sedona Dog Park
Visit Sedona Dog Park and let your dog enjoy the richness of nature and of course running too. During the summer, Sedona Dog Park has various covered areas in which you and your dog can rest and catch a breath. There are many sitting areas to relax you and your Rottie and well-managed dog-friendly water spots in this park. Rottweilers are also welcomed in this park.
The best thing about this park is it has separate areas for small and large dogs. If you have a pup, it won't be afraid of Bull Dogs and if it is a Bull Dog it probably won't make pups afraid.
The only thing you have to take care of is putting your dog on a leash while entering or exiting the park. Rest of it your dog can enjoy.
The second best thing about this charming dog park is if your Rottweiler loves hiking, there are separate fenced areas for off-leash hiking with your lovely dog. Have fun running after your dog in the mid of the atmosphere!
Buddha Beach
Do you have a notion that Arizona is a desolate land? Let's prove this wrong with the stunning beauty of Buddha Beach, Sedona.
Buddha Beach in Crescent Moon Park in Sedona is stunning, with views of Cathedral Rock. It's just another beautiful side of Sedona.
Having a hot day, your Rottie would love to dig in the sand. Run after the flying sparrows under the wilderness of the sky. You can also make a dash into the water with your lovely Rottweiler if he has been taught swimming.
Also, you can visit Red Rock State Park, Slide Rock State Park, Whiskers Bakery, and Secret Garden Cafe at Sedona.
3.
Vancouver Island, Canada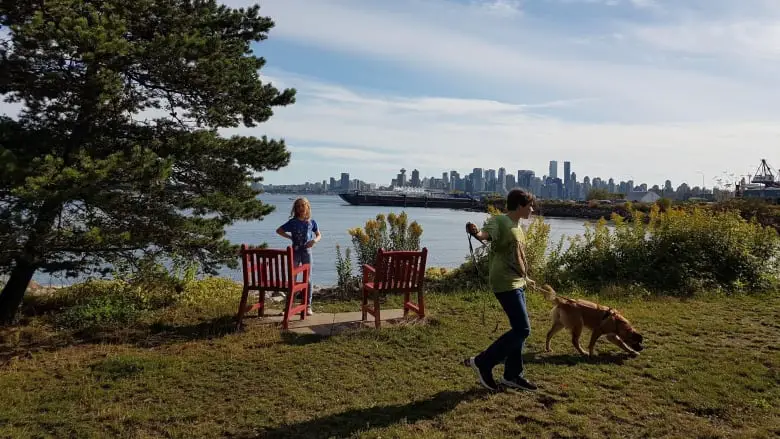 Vancouver Island is known for its vast, untamed beaches, which provide a wonderful summer retreat and a winter core for hurricanes and riding. In addition to climbing, camping, and boating excursions, the Island provides enough chances to relax on its picturesque resorts and luscious orchards.
Vancouver Island is dog-friendly. It is also good for large breed dogs so don't miss exploring this beautiful island with your Rottweiler.
A large chain of hotels offers dog-friendly service and top destinations are also Rottweiler-friendly.
Cypress Falls Park
This park has 1.8 miles long Cypress Fall you can enjoy with your well-behaved Rottweiler. As Rotties are good-tempered dogs, this is an ideal dog-friendly place to visit with them. You can enjoy hiking, playing games, and running with your dog.  A very fine hiking track that continues through Douglas Fir and Red Cedar is very pleasurable to hike on.
The sight of lower cypress fall from the above stony area looks very calming. The best thing about this park is your Rottweiler can enjoy an off-leash leisure walk in cabin areas.
McDonald Beach Dog Park
Does your Rottweiler like to swim and dig in the sand? He can have fun at McDonald Beach Park. It is a dog-friendly park with a glorious collection of 9 beaches, all offering a pet-friendly environment.
There is so much off-leash area that your Rottie can run without running out of time and space.
It is also good if your Rottie is a good swimmer and after taking a swim in cool water on a warm day, he will feel relieved.
Nothing to worry about if you forget to bring your furry friend's food with you. A chain of picnic places also offers dog-friendly foods.
Dog Mountain
The Dog Mountain Trail is a quick, simple hike from Mount Seymour that provides a beautiful sight of Vancouver. It is a few kilometers trip. There is also a lake on the way so your dog can enjoy swimming too.
This mountain is specifically famous for hiking with dogs and dogs also enjoy this very much.
If you plan a vacation with your Rottweiler, don't miss this lovely mountain hiking.
Many other worth seeing places with your Rottweiler on this island include Kings Mill Walk Dog Park, Ambleside Park, and a lot more worth seeing destinations.
4.
Amsterdam, Netherlands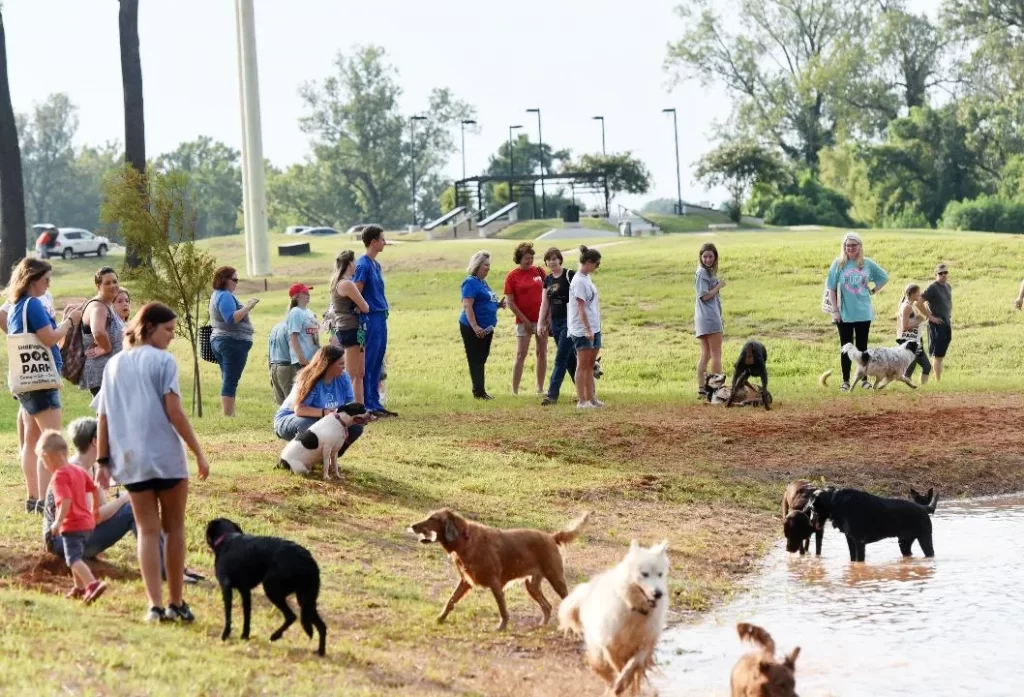 This city is dog-friendly, hence canines are allowed in the majority of Amsterdam's spots! This includes cafes, shops, resorts, and, in short, all sites.
If you're concerned about how you'll move in the city with your dog, Amsterdam makes it easy. Dogs are accepted as free guests on all public transportation in this city except trains.
This area is crowded with dog-friendly parks, resorts, and hotels.
Flevopark
Flevopark is a dog-friendly park on Amsterdam's eastern outskirts in the Indische Buurt area. This park is well maintained and allows Rottweilers.
Run under the limitless sky, enjoy the most enchanting sites with your Rottie, and play fetch games.
The best thing about this park is it has a water pool for dogs.  In the summers, it is a perfect place for canines to cool off after a day of touring in the city on hot days. It also goes down to a canal where you can enjoy yourself with your Rottie.
Sarphatipark
This amazing dog park is one of the nicest dog parks in the world. It has separate playgrounds for canines. You can bring your Rottie here to run and play off-leash.
This park is also proximal to Albert Cuyp Market, it's also a pet-friendly market.
Most of the restaurants in Amsterdam are dog-friendly, the most famous ones include Drovers Dog and De Vondeltuin. You can also explore the city through a tour like Rederij Paping is the Rottweiler and other pet-friendly tours.
5. Paris, France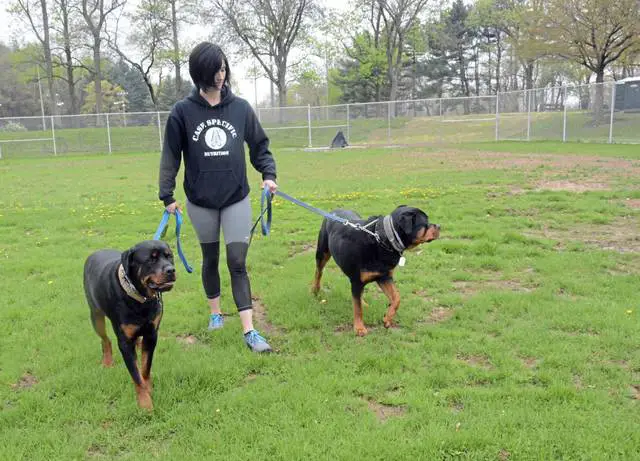 Paris is one of the dreamlands your Rottie might think to visit if he can. Almost all the parks, cafes, and places in Paris are dog-friendly. It is found by a survey that every 7 Parisians own a dog so you don't need to worry about what breed is your dog. Especially for Rottweilers, they are most common in Paris. They are treated friendly in every hangout space and tourist attraction except Eiffel Tower.
Champ de Mars
The most historical park of France used to celebrate republican victories is Rottweiler-friendly. The good thing is that you can take a closer look at Eiffel Tower with your Rottie and snap some memorable moments.
Only leashed dogs are allowed in Champ de Mars. Don't forget to put your dog on a leash before enjoying this spectacular walk in the park.
Batobus, Paris
The good thing about Batobus is they are circulating buses that cover almost all the worth seeing places in Paris. You can take a pass for five or seven days and ride whenever you like. They allow Rottweilers to ride on. So why miss seeing a glorious city with your glorious Rottie?
Many other off-leash dog parks in Paris include Buttes Chaumont Park, Jardin du Luxembourg, and Bois de Vincennes. Other worth seeing dog-friendly sites include Saint Rita Church. The most popular and best serving dog-friendly restaurant is L'Esprit du 12éme.
Final Thoughts
Going out for a vacation with a Rottweiler is absolutely a good idea. There is nothing more exciting than having your Rottie by your side while traveling to make some fun and of course memories together.