Warning: I am hoping everyone reads this and learns from our mistake "Rottweiler Dexie"
The mushrooms in the pictures have taken the life of our beautiful Rottweiler georgie, she was a happy healthy Rottweiler only a few days ago.
We found her laying dead friday afternoon, no signs of sickness nothing could be done. rottweiler Dexie and her sister (photographed) ate mushrooms. Her sister is suffering from liver damage and has gone jaundice (yellow eyes, yellow tongue and yellow gums) there is nothing the vets can do, she too may loose this battle its just a matter of waiting and hoping she pulls through.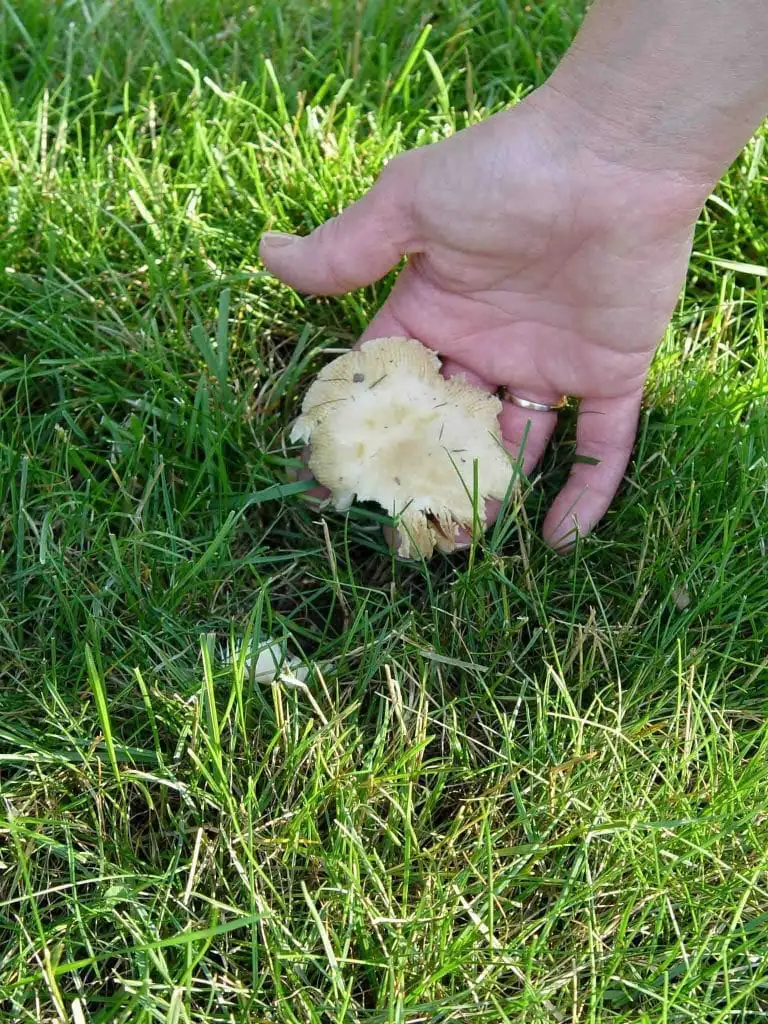 The reason i am writing this is because i was not aware that a fully grown rottweiler can loose its precious life to just half a mushroom and many others probably dont understand the seriousness. Please everyone check your yards for ANY mushrooms i would never wish this heart ache on anyone.
Pull them out by completely throw them in the bin and wash your hands..
Rest in peace beautiful Dexie girl.
Keep fighting ling!