An important part of grooming is cutting your Rottweiler's nails, and this is one task which should be done regularly whether it is a pup or a grown-up Rottie.
If your Rottie has long nails the first obvious problem will be their inability to walk normally. Walking on a hard surface can be extremely painful. If they make a clicking noise as they walk, you can be sure that it is time for you to act. There is the danger of long nails getting torn or ripped and it can get very painful for the dog. Also, there is the ever-present danger of infection.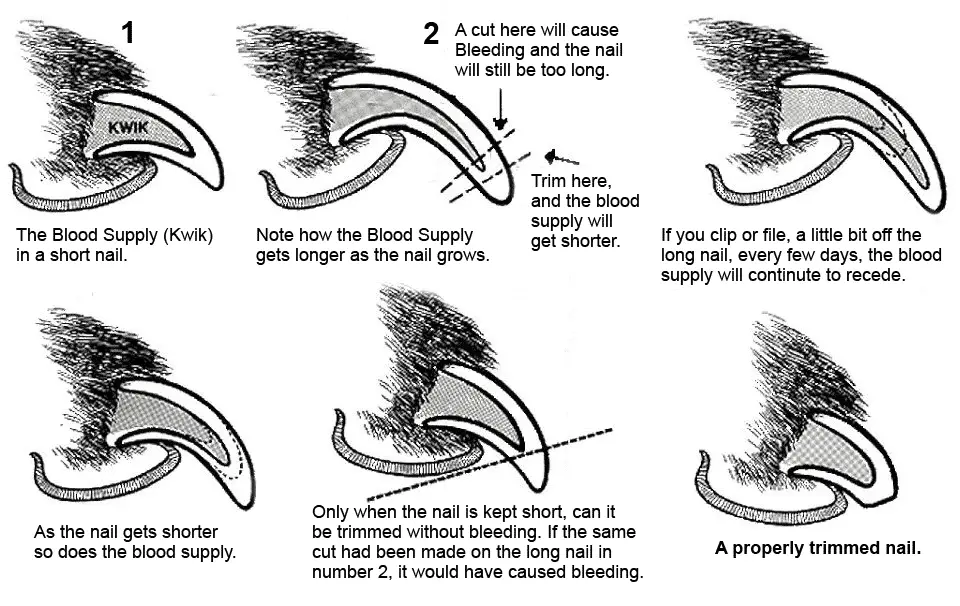 READ: Saved By The Fish! The Graft That Saved A Rottweiler's Life
Rotties are generally black and so are their nails. This makes cutting them more difficult than for light-colored dogs. A little care should make the task easier.
Cutting the nails of a pup isn't hard. But when the Rottweiler's nails get tougher with age, you need to invest in a heavy-duty clipper made exclusively for them.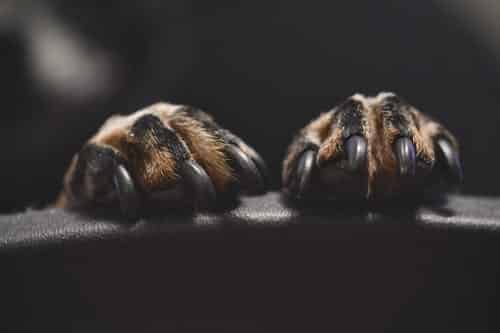 Keep some styptic powder handy. Dogs have blood vessels running down the middle of their claws. During trimming, cutting the nails too close will cause a lot of bleeding. This antiseptic and clotting agent not only stops the bleeding for this sort of injury but also makes trimming easier in the future. It even prevents bacterial infection near the Rottweiler's nails.
Start cutting at the tip and do not go higher than the curve of the nail. That will cut down on the risk of nick a blood vessel. You could also go for nail grinder to file the nails. They are a bit noisy and take time but there is minimal chance of an accident while grooming the Rottweiler's nails.
While using a grinder, start slow so that the dog gets acquainted with the noise and they ramp up. There are innumerable dog nail trimmer available in the market, both cordless and otherwise.
READ: Five Things You Need To Purchase When Bringing Home A New Puppy
The Rottweiler's nails,  when long are as uncomfortable as we would be walking in over-sized shoes. Clipping is not cosmetic but essential for the health of the Rottie. Ignoring the problem can cause irreversible damage to their paws and lead to bacterial infections. In the long term, it can even affect their gait. So now that you are acquainted with the importance of clipping the nails of your Rottie make sure that you keep them well-trimmed!