The rottweiler masked singer that had all of us going gaga over him has been discovered. Not to brag, but we already knew that the talented singer behind the cute pup mask was none other than Chris Daughtry, a former contestant from American Idol. 
The masked singer rottweiler made a viral appearance on The Masked Singer and had us immediately hooked to our screens. The show has already given us unbelievable surprises. Famous celebrities like Nick Cannon, T-Pain, Kelly Osbourne, and even Sarah Palin have participated in the show. 
Read: A Rottweiler acts as best man at owners wedding
From the beginning of the season, we already knew the identity of the masked rottweiler singer. But many were still skeptical. Some judges made wild guesses from JC Chasez to even Bruno Mars. 
But our guesses were finally proven right after the singer behind the rottweiler mask was revealed on 18th Dec. 
Who Is The Rottweiler On Masked Singer?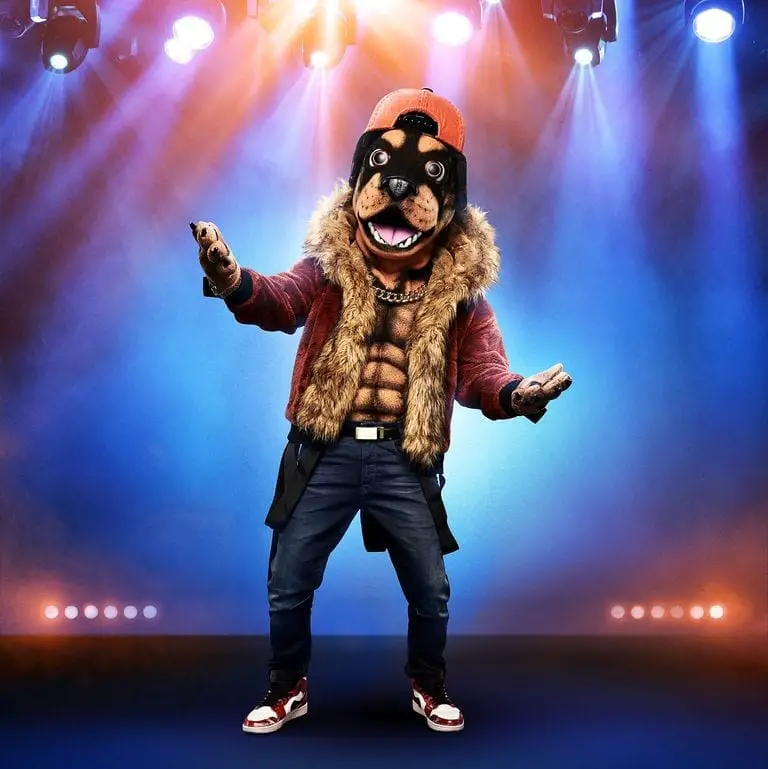 For all the skeptics, we already had a list ready. 
First of all, this masked singer rottweiler was pretty insistent on his physical appearance. He kept saying that to perform better, one needs to look good. Now, if you don't know, Chris Daughtry is pretty pumped on his looks too. He had a dramatic weight loss of 23 pounds in 2012. And the transformation had gone viral. Additionally, he keeps posting his gym selfies on his Instagram account. 
Secondly, the masked singer famously commented that he was hungry for competition and that he rose to fame "almost overnight." Well, well, well. Chris's fame started in a similar fashion. Don't get us wrong, he was famous while in American Idol, but he shot to another level of fame after he got kicked off the show. He formed his band "Daughtry" after two months and gained legitimacy as an original musician. 
Read: Giant Rottweiler Gently Tosses Around Toys To Baby
Thirdly, the rottweiler masked singer made an obscure reference to "Friday night lights" and "touching pigskin." Don't worry if it confused you. Moreover, we hope you didn't make the mistake of thinking it was someone from the NFL. 
Hidden Clues Throughout The Show
In an interview with ESPN, Chris mentioned that his skills in guitar began when he realized that football wasn't his cup of tea when he was in school. It all fell into place after that.
Fourthly, the clue package from the show had a blue rose on it. And who else has a blue rose tattoo? Chris Daughtry! He adorns a beautiful blue rose on his bicep. He had even posted a photo of it on his Instagram page. His caption said that a blue rose symbolized immortality, prosperity, and love. 
Now finally, the masked singer made it pretty clear that "it wasn't over." We don't know if you remembered, but we hadn't forgotten Chris's 2006 hit "It's not over." Give it a listen. The voice is exactly the same! The rottweiler masked singer debuted with Hall & Oates "Maneater." 
We knew all along who the rottweiler masked singer was. Were you surprised? 
Image Credits: Fox