Pet photography is an awe-worthy topic. There can be nothing cuter than an adorable dog lounging on his best chair and an equally fantastic click to capture his relaxed expression forever. But pets love their playtime and simply will not stay still for a long time for you to complete your shoot.  
Well, there can be nothing cuter than a perfect shot while your pet is all excited and animated, but the extreme activeness just does not sit well with cameras. Though treats can stall them for a few moments, it is well worth having a few photography tricks up your sleeve, ready to be used whenever you next schedule a photography session with your furry model. Remember that scolding will really not do any good and only make your pet look a little less thrilled than it should be. 
Hence, here are a few very best tips and tricks to get that perfect click while preserving the lovely, playful nature of your pets. You can always get your clicks made into custom CanvasPop dog portraits or pet canvases and use their other features to accentuate your click and model's beauty! 
Let us begin by setting the right environment! 
Get the lights up 
No photography session can become a hit unless it is paired with the best lighting you can get. It helps provide the illumination that allows your purr-fect buddy to be the center of attention.  
Begin with a lot of natural lighting, push back the curtain, throw open the windows. You should not use harsh light to reflect off the subject and cause red-eye. Use reflectors for the perfect, well-lit shot.  

Be the ever-patient photographer 
If anything, pet photography is certainly not a piece of cake. You will have to wait for countless moments to get your pet in the perfect position, click, and then have to do it all again. Hence, this requires considerable time during which your patience might span out.  
Begin when you have a lot of free time at hand and can patiently wait through the lazy, excited, or distracted mood spurts of your pet. 
Check your surroundings 
Photobombs are funny in selfies and other humane clicks. Still, if you find that your perfect pet shot also portrays a random object lying in the background, you might not find it very amusing, mostly if you got your great short after countless moments of pet coaxing to stay still.  
Set your photo backgrounds and create a temporary studio area which only contains your pets and other objects you might want to click along with your pet.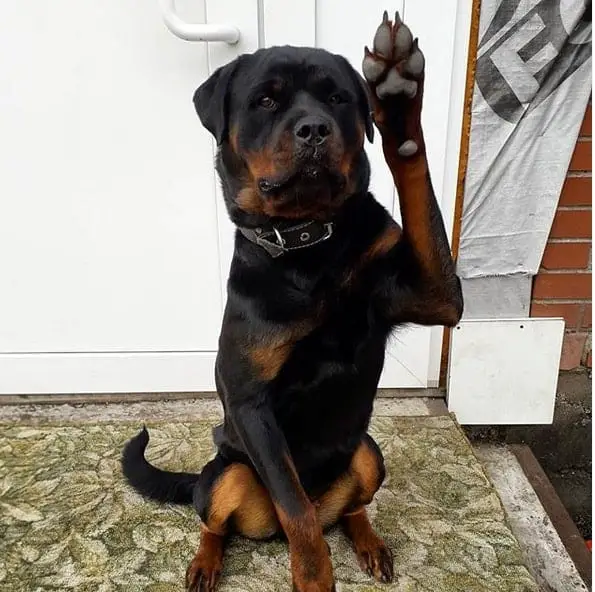 Focus on the eyes 
A dull photo with no story to tell does not count as a clear shot. While the standstill portrait of your pet might just include the pet itself and a few toys, make sure the focus directs the viewers' attention to the most expressive part of your pet: the eyes.  
In fact, who will not be charmed by those gorgeous puppy eyes or the above-all expression of your cat? All you will have to do is call for your pet's attention, focus, and click! 
Do not lose your calm 
Saw your pet snuggle with you while you were feeling exceptionally downbeat? It so happens that your pets can pick up on your mood. While snuggling to you is right and all, you will not want your pet to absorb your hassle-some energy and angry vibes in the middle of what is supposed to be a fun photography session. 
Losing your calm can translate to your dog being confused from the angry commands or your cat freaking out, and simply not end with good results.  
Be a part of their world 
Pet portraits look definitely more enjoyable when not clicked from above. Clicking from your eye level only shows your world perception and not theirs. To click particularly and engaging pictures, you will have to scoop down to your pet's level, kneel on your knees, bend as much as you can, or downright lay on the floor.  
The world sure is fascinating from their level. The pictures become more focused, and the full-body shots are downright dynamic yet captivating. It also helps you get terrific clicks of their eyes or excited expressions.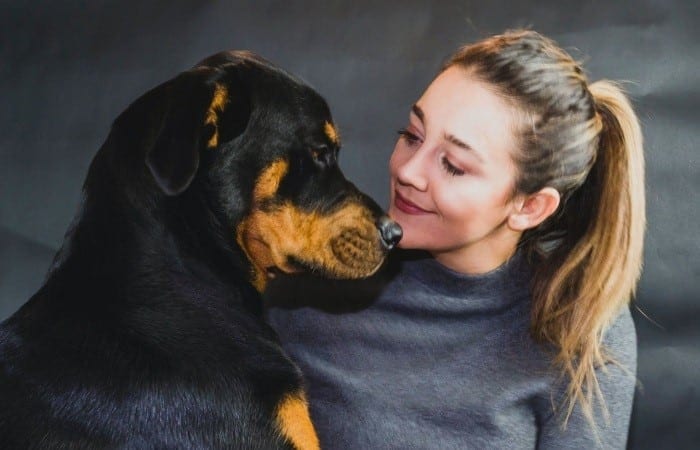 Be stealthy 
You sure will want to have your pets totally engaging with the shoot, but when you are looking for more candid shots, you will have to behave as if you do not even exist in the space of your pet. Hence, this allows the pet to be indeed themselves, and you get to capture their cuteness! 
Keep your movements limited. Move slowly, try not to catch the attention of your pet, and command your pet as little as you can.  
Set the shutter speed 
If you are looking forward to an enjoyable photoshoot while your pet is playing or is very active, you will have to set the camera shutter speed to accommodate multiple clicks in less time.  
Hence, you can click your pet while they enjoy their playtime in full glory and vigor. DSLR cameras are the perfect companions to such lively shoots, but you can also make use of your smartphone camera's shutter speed and ISO mode or install an app to help you. 
Keep treats handy 
You can not expect to get to go through a good photography session if you are not looking forward to paying your model, the same works with your pets. To hold their attention, give them treats frequently and praise them as they model for the absolute purr-fect pose.  
Be mindful that treats are only appropriate in a limited quantity at one time. Hence schedule your session as further required.