Rottweilers are quite energetic. They love to skip around and play. However, where the adults are wise, puppies tend to be a little bit too enthusiastic. Add the childish curiosity to it and you have a perfect recipe for mischief and madness.
Fifi, a rottweiler puppy in a Hastings home, had all the ingredients ready for trouble. When her owner was around, she remained mostly calm and under control. But then, curiosity got the better of her just when her owner left. She started playing around and might have gotten a little bit too curious when he spotted a cinderblock along with holes. Well, the structure of it, though quite dull, must have interested the puppy a bit too much.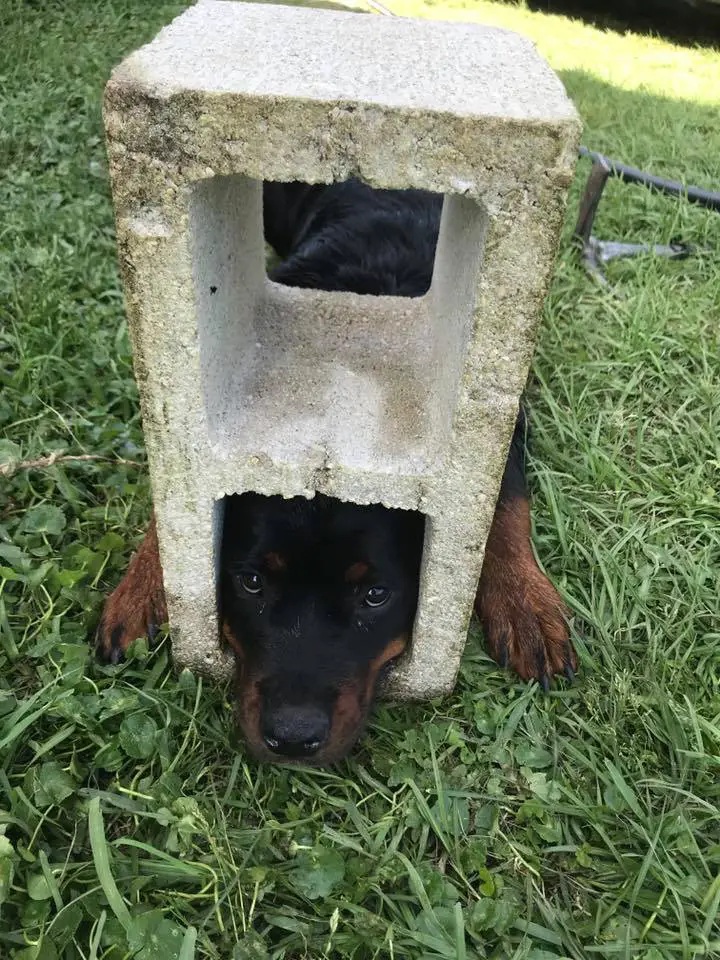 When the woman, her owner, came back, she was shocked. Her puppy has somehow squeezed her head into the cinderblock and now, it was stuck. The head of this six-month Rottweiler puppy was wedged in one of the holes in the cinderblock. The shocked woman tried her best to get the puppy out of this trap, but all her efforts went to vain. It was difficult to get the puppy out without any external help. After her attempts, the woman called for help to the St. Johns County Communications Center. People came in from the St. Johns County Sheriff's Office. They used the traditional method of soap and water to slip the head out of the hole. But that too did not work. The hole was too tight and the puppy was still stuck.
Read: 9 Things Only People Who Are Obsessed With Rottweiler Will Understand
And then, the firefighters had to be called. They had all their equipment ready but this rescue mission was not going to be easy. They had to do something in such a way that the Rottweiler puppy did not get hurt in any way. The Station 8 firefighters were professionals. They had the equipment – Jaws of Life. They used it on the block and it broke open. Fifi was free.
Read: Whoever Said Old Rottweilers Can't Learn New Tricks Hasn't Read These Great Tips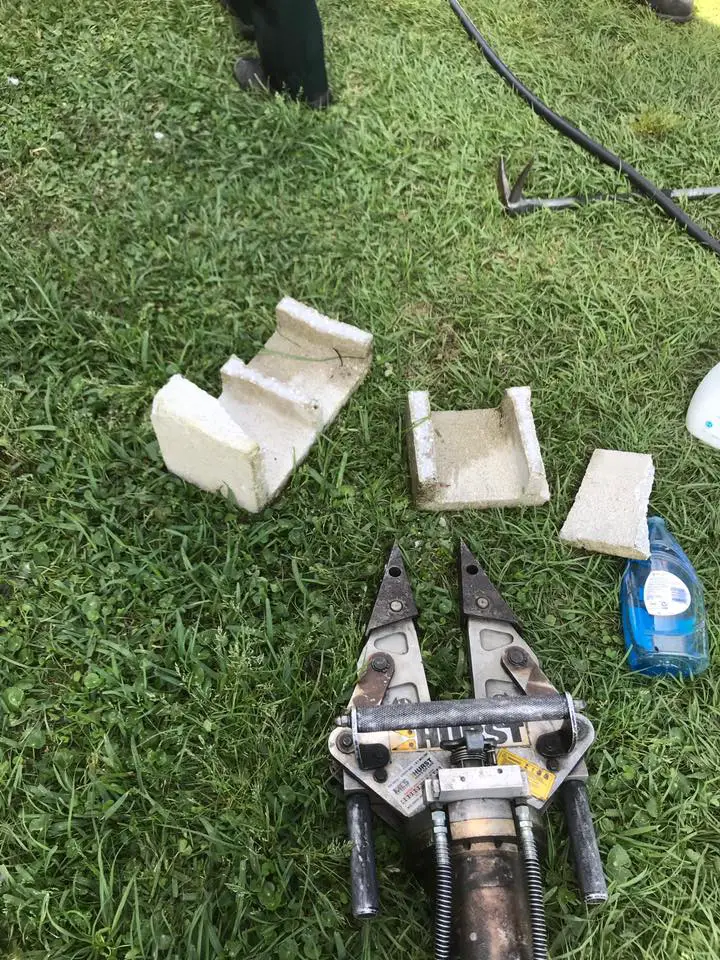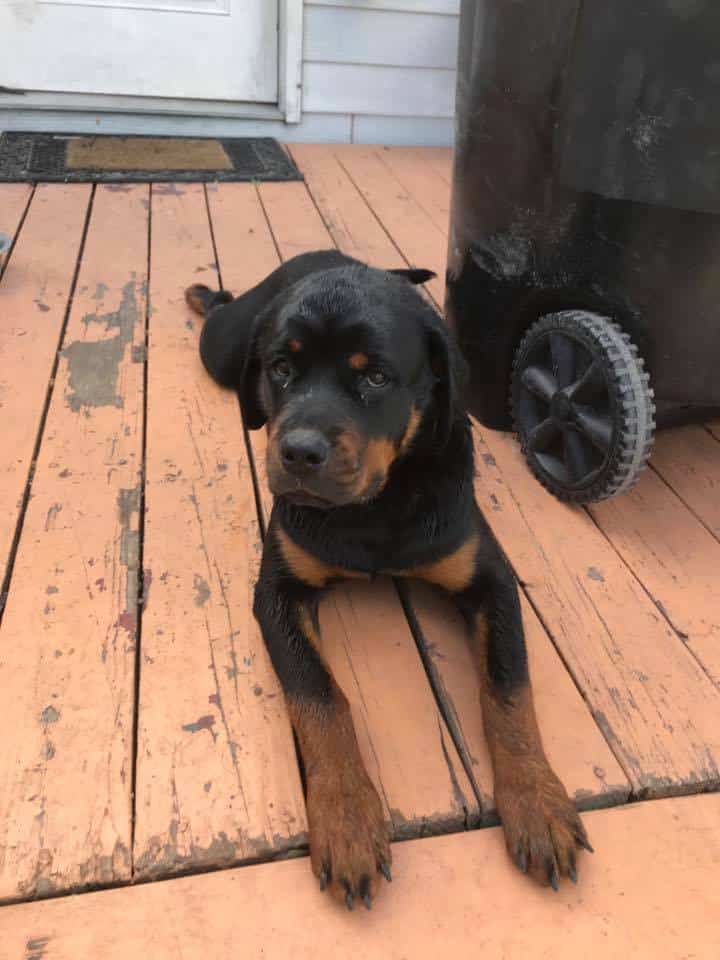 Hopefully, now, she will down-tune her mischief a little bit.
Credit: Facebook